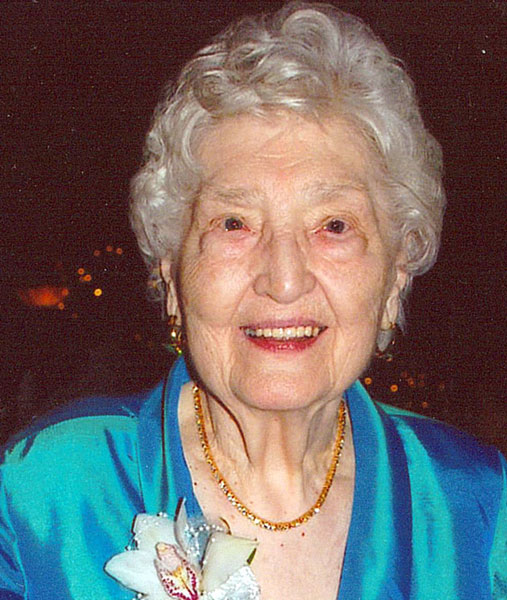 GERDA WHITE
WARREN – Gerda White, 94, passed away Wednesday, May 17, 2017, at Gillette Nursing Home.
Gerda was born Jan. 12, 1923, in Pforzheim, Germany, the daughter of the late Albert and Lina Schrock.
She met Dominic, the love of her life, while he was stationed in Heidelberg, Germany during World War II. She came to the United State in April of 1948. They were married on June 14, 1948, and were happily married and devoted to one another for 68 years.
She is survived by her daughter, Deborah "Debbie" (Richard) Thomas of Howland; two grandchildren, Erika (Chris) Losnegard of Fullerton, Calif. and Corey Thomas of Howland; and one great-granddaughter, Arya.
She was preceded in death by her parents; and her husband, Dominic White, whom she married June 14, 1948, and passed away Jan. 23, 2017.
Family and friends may pay their respects Saturday from 9:30 to 10:30 a.m. at the Blessed Sacrament Church, 3020 Reeves Road.
A Mass of Christian Burial will be Saturday at 10:30 a.m. at the church, with the Rev. Thomas Eisweirth officiating.
Burial will be at all Souls Cemetery in Bazetta.
In lieu of flowers, contributions may be made in Gerda's name to the Blessed Sacrament Church, 3020 Reeves Road NE, Warren, OH 44483.
The family of Gerda White would like to thank the staff of Gillette Nursing Home, and Crossroads Hospice for their care and compassion.
Arrangements are being handled by the Peter Rossi & Son Memorial Chapel, 1884 North Road NE.
Family and friends may visit www.peterrossiandsonfh.com to view this obituary, sign the guestbook, and to send condolences to the White family.
Guestbook Entries
« Be the first to sign GERDA WHITE guestbook.
---