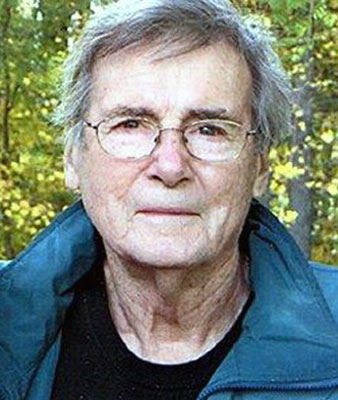 THEODORE V. BARTHOLOMY
ESPYVILLE, PA. – Theodore V. Bartholomy, 84, formerly of Youngstown, passed away early Saturday morning, March 18, 2017, the day after his birthday, at his home following a brief illness.
Theodore was born March 17, 1933, in Youngstown, a son of the late Joseph and Beatrice Buckle Bartholomy, and lived in this area until moving to Espyville in 1995.
Mr. Bartholomy was a 1951 graduate of South High School, and served two years in the U.S. Army during the Korean War.
He worked for Anderson Delivery, and then for Hearn Paper Company as a truck driver for a total of 32 years, retiring in 1995.
Ted was a member of the First Baptist Church in Linesville, Pa., and was a member of Teamsters Union Local No. 377.
He enjoyed woodworking, golfing, and he loved the outdoors. He loved spending time with his family and he especially enjoyed family gatherings and cornhole games.
Ted leaves his beloved wife of nearly 58 years, Linda Village Bartholomy, whom he married May 16, 1959; three children, Kim (Bill) Price of Cleveland, Theodore M. (Nancy) Bartholomy of Brookfield, and Crystal L. Driscoll of Youngstown; and two grandchildren, Jessica and Solomon Driscoll.
A brother, Joseph Bartholomy, is deceased.
Family and friends may call from 4 to 7 p.m., Tuesday, March 21, at Kinnick Funeral Home, 477 N. Meridian Road, Youngstown, where a funeral service will take place at 6:30 p.m.
Interment will be at Green Haven Memorial Gardens in Austintown.
Visit kinnickfuneralhome.com to view and share this obituary, and to send condolences online to Ted's family.
Guestbook Entries
« Be the first to sign THEODORE V. BARTHOLOMY guestbook.
---