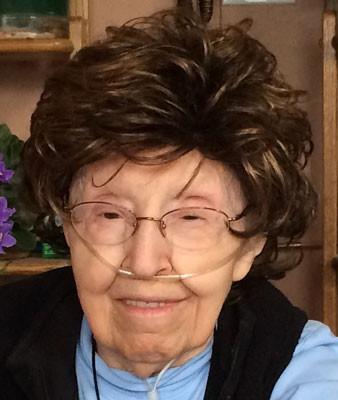 LUCY ROSE CARSONE
HOMEWOOD, ILL. – Lucy Rose Carsone, 96, was born in Hubbard, to Frank Paul and Pauline (Julian) Carsone. She died at Advocate South Suburban Hospital in Hazel Crest, Ill., of pneumonia.
She was preceded in death by her parents and siblings Charles (Beatrice) and Madelyn Pauline Carsone.
She is survived by niece Ellen (Richard) Carsone Davis; great-niece Dr. Elizabeth (Joshua) Davis-Berg and their children, Sophie and Charles Berg, all of Homewood.
She was a lifelong member of St. Patrick's Church in Hubbard.
Visitation was held on Friday, March 17, from 6 to 8 p.m. at the Tews-Ryan Funeral Home in Homewood.
Calling hours and prayers on Monday, March 20, from 10 to 11 a.m. at the Kelley-Robb-Cummins Funeral Home in Hubbard.
Burial will be in Hubbard.
For additional information, contact tews-ryanfh.com or (708) 798-5300.
Guestbook Entries
« Be the first to sign LUCY ROSE CARSONE guestbook.
---