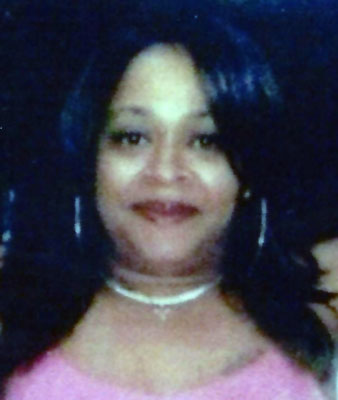 SUZETTE J. JONES COWAN
YOUNGSTOWN – A funeral service celebrating the life of Mrs. Suzette J. Jones Cowan, 50, will be held Tuesday at noon at the Washington Funeral Home, with the Rev. Willie Peterson officiating.
Mrs. Cowan was born April 20, 1967, in Youngstown, a daughter of Ernest C. (Mary Alice) Jones Sr. and Jacqueline Frederick.
She was a loving homemaker who will be deeply missed by those who knew and loved her.
She leaves to cherish her memory, her husband, Willie J. Cowan of Youngstown; her father; her grandfather, who reared her, Floyd E. Jones of Youngstown; her children, Antoine Cowan of San Diego, Aaron Jones and Shawn McCrae, both of Youngstown; her sisters, Cathy (Tim) L. Jones, Patrice D. Frederick, Teresa R. (Daryll) Clark, Kimberly Frederick, and Lynette M. Jones; her brother, Ernest C. Jones Jr., all of Youngstown; her granddaughter, Malayjah M. Cowan; and a host of nieces, nephews, other relatives and dear friends.
She was preceded in death by her mother; her grandmothers, Thelma Roberta Gibson, who reared her and Edith Jones; her daughters, Iesha and Ashley Cowan; and her brother, Floyd E. Jones II.
The family will receive friends Tuesday from 11 a.m. until time of service at the funeral home.
Please visit jewashingtonfuneralservices.com to leave condolences and to sign the online guestbook.
Ministry of care and comfort provided by the Washington Funeral Services.
Guestbook Entries
My condolences
"I'm so sorry, I just learned today about the passing of Suzette..sending prayer of comfort to her family and Aaron and Shawn..God bless all of you..Rest in peace Suzie"
» Susan Lucarell on July 4, 2017
To the Jones family
"My condolences to the family. I'm so sorry to hear this."
» Rhonda D. Ware on June 22, 2017
June 19, 2017
"Your cousin Tonya and I know you are in a wonderful place now. No more worries. May the God that we serve give your family the peace that surpasses all understanding in Jesus' Holy Name. R.I.H. Babydoll."
» Rene'e Jackson on June 19, 2017
My condolences
"During these difficult times, my wife and I would like to convey our condolences to Mrs. Suzette J. Jones Cowan's family. I did not get the opportunity to meet Suzette but I have known her aunt Dr. Vickie L. Peters for almost two decades. May the deceased rest in Peace. "
» Charif Hachim, Chicago, IL on June 18, 2017
My Niece May You Rest In Peace
"My Dearest Suzy: My love as a family member ran deeper for you than one could have ever imagined. But somehow, I think that was obvious. God has you now. Aunt Vickie"
» Vickie Lynn Peters on June 18, 2017
Sign the Guestbook
---