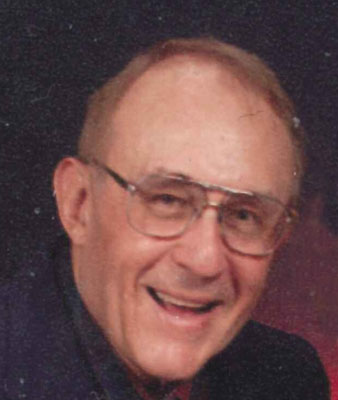 HENRY MARTIN 'MARTY' GREGGO
NORTH JACKSON – Henry Martin "Marty" Greggo, 81, passed away Friday morning at ValleyCare Northside Medical Center.
Marty was born April 20, 1936, in Youngstown, a son of Frank P. and Alice M. Pisalski Greggo.
Marty, as he preferred to be known, graduated from St. Stanislaus School in 1950, Princeton Jr. High School in 1951, South High School in 1954, and Youngstown State University, with his BA degree in 1971 and his MA degree in 1974. Working his way through college he was at Youngstown Sheet & Tube for two years, Ohio Edison Co. for four years, Ajax Magnethermic for 19 years, Youngstown Electric Service for nine years and Vinylume Products Inc. for 14 years before he retired.
He joined the Ohio National Guard (Army), serving a total of nine years between 1955 and 1967. During this time he was in Co. D, 145th Infantry Regiment, 37th Div. and after 1962, he was in Troop F, 107 Armored Cavalry Regiment, leaving the Guard with the rank of staff sergeant.
At St. Joseph's Parish in Austintown, he served as a Lector and Extraordinary minister of the Eucharist. At other parishes, Marty had been a teacher in the CYO, then the CCD and also had taught youth ministry. He was a member of the Knights of Columbus, Council 13977 and a 4th Degree Knight at JMJ Assembly 3055. The St. Vincent de Paul Society was Marty's other main interest and he was privileged to serve on the Mahoning District Council and the N.E. Ohio District Council from 2008 to 2011. Other organizations that Marty belonged to were the YSU Alumni Assoc., the National Rifle Assoc., the League of America Bicyclists, and the Outspoken Wheelmen, all of which he was a life-member and last but not least, the World War ll Heritage Group.
Marty is survived by his wife of 32 years, the former JoAnn H. Williams, whom he married April 20, 1985; his nephew, Alan F. (Diane) Greggo; his nieces, Cindy Myers, Lori (Chris) Terlesky and Susan L. (Nick) Rappach; all their children; his sister-in-law, Alice Greggo; and his brother-in-law, George Williams.
Marty was preceded in death by his first wife, the former Dorothy M. Terzak, whom he married Jan. 31, 1959 and who died March 23, 1984; his parents; his sister, Helen J. (Joseph) O'Garek; and his brother, Frank D. Greggo.
Friends will be received at the Lane Family Funeral Homes, Austintown Chapel on Tuesday from 5 to 7 p.m. and Wednesday from 9 to 9:30 a.m. A Mass of Christian Burial will take place at St. Joseph Church in Austintown on Wednesday, June 21, 2017, at 10 a.m., with prayers being said at the funeral home at 9:30 a.m.
Burial will take place at Calvary Cemetery.
Memorial contributions in Marty's name may be given to St. Vincent de Paul Society, Mahoning County District, 208 W. Front St., Youngstown, OH 44503.
Please visit www.lanefuneralhomes.com family and friends may view this obituary and send condolences.
Guestbook Entries
A great guy
"Rode a lot of bicycle miles with him"
» Bob Dyce on June 19, 2017
Sign the Guestbook
---