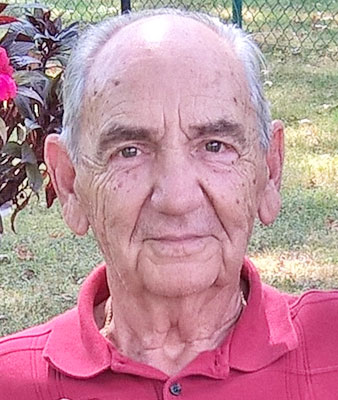 JOSEPH A. 'JOE' MARINELLI
BOARDMAN – Joseph A. "Joe" Marinelli, 85, passed away on Tuesday, June 13, 2017, following a car accident.
Born Dec. 31, 1931, in Youngstown, he was the son of Anthony P. and Ann (Biroschek) Marinelli.
He worked for the family business, A.P. Marinelli and Son Grocer on the east side of Youngstown.
Joe was a member of St. Mary's Byzantine Catholic Church in Boardman where he organized spaghetti dinners. He was active in the labor union and was a meat cutter by trade. He was an avid Cleveland sports fan and a wine and cigar enthusiast. He enjoyed gardening, cooking, reading, "rat-pack" era music, Sunday pasta dinners with his family, and taking walks through the neighborhood.
Survivors include his exceptional wife of 57 years, Gloria A. (Aguiar), whom he married on May 28, 1960; children Charles Marin Marinelli of Boston, Gina M. Marinelli of Boardman, and Bernard J. Marinelli of Canfield; beloved grandson and apple of his eye, Jacob Marin Zenko; siblings Rita Gordon of Naples, Fla., Patricia Cernica of Boardman, Mary Jane (John) Passarelli of Naples, Fla., Margaret Sadler of Philadelphia and Michael (Margurite) Marinelli of Powell; special niece Monica Pesa; as well as other nephews and nieces.
Beside his parents, he was preceded in death by his sister, Bernadine Marinelli.
Friends will be received at the Lane Family Funeral Homes, Canfield Chapel on Wednesday, June 21, 2017, from 10 a.m. to noon, followed by services beginning at noon.
Burial will take place at Green Haven Memorial Gardens.
Memorials may be made to Mercy Health Foundation, Mahoning Valley, 250 DeBartolo Place, Suite 2560, Boardman, OH 44512.
Visit www.lanefuneralhomes.com to share a memory or to send a condolence.
Guestbook Entries
« Be the first to sign JOSEPH A. 'JOE' MARINELLI guestbook.
---