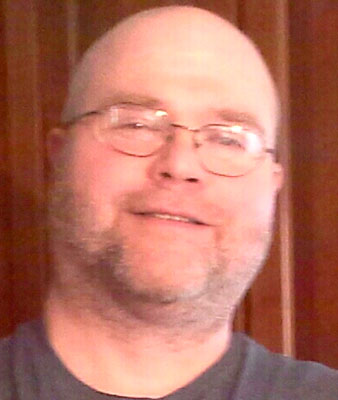 JON E. TRAYLOR
BOARDMAN – Jon E. Traylor, 47, passed away unexpectedly on Thursday, June 15, 2017, at his home.
Born Sept. 24, 1969, in East Point, Ga., the son of Roger and Joyce (Phillips) Traylor.
Jon was a dedicated veteran of the U.S. Army who proudly served in the Middle East, receiving numerous recognitions. He was a corrections officer employed by the federal government.
Jon was an avid reader, enjoyed miniature war-gaming, and spending time with his family.
Survivors include his wife of 14 years, Kathy L. (Gerber); a son, Reese; daughters Naomi and Leah; six brothers and sisters; as well as numerous relatives.
He was preceded in death by his parents.
Friends will be received at the Lane Family Funeral Homes, Anstrom Chapel, 8387 Tod Ave. in Boardman, on Wednesday from 5 to 8 p.m., where services will be held on Thursday, June 22, 2017, at 10:30 a.m.
Military honors and burial will take place at the Ohio Western Reserve National Cemetery in Rittman.
Visit www.lanefuneralhomes.com to share a memory or to send a condolence.
Guestbook Entries
« Be the first to sign JON E. TRAYLOR guestbook.
---