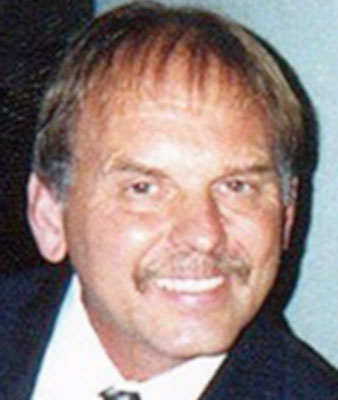 DANIEL J. OLBRYCH SR
YOUNGSTOWN – Daniel J. Olbrych Sr., 67, of the city's west side, passed away Wednesday, June 14, 2017, at The Cleveland Clinic, following a lengthy illness.
Daniel was born Oct. 25, 1949, in Youngstown, a son of Joseph and Helen Skokan Olbrych, and was a lifelong area resident.
He was a graduate of Wilson High School and later attended Youngstown State University. Mr. Olbrych joined the Youngstown Police Department in 1973, and was a Youngstown police officer for 37 years, retiring Jan. 20, 2011.
Danny was a member of the Police Benevolent Association, the Fraternal Order of Police, District 2, Chapter 10, and he served in the U.S. Army Reserves, stationed at Fort Briggs, Ala.
He was a member of Our Lady of Sorrows Parish, Holy Name of Jesus Church, and was a member of the former Our Lady of Hungary Church, both on Youngstown's west side.
Danny loved people and always had a smile on his face. He had an unending sense of humor, and a gentle, loving way about him. He loved running, no matter what the weather, and he loved oldies music and was always singing.
Danny was an avid fan of the Pittsburgh Penguins, the Pittsburgh Pirates, the Alabama Crimson Tide, and the Cleveland Browns. He loved attending games with his son, who was his best friend, and he loved his German shepherd, Dillon, and watching old reruns of "The Andy Griffith Show."
He was a dedicated husband, father, son, and brother. To Danny, his family meant everything and always came first in his life.
Danny leaves his wife of 41-and-a-half years, Marygrace Nanosky Olbrych, whom he married Nov. 6, 1976; his son, the love of his life, Danny "Obie" Olbrych Jr.; his father, Joseph Olbrych; a brother, Ronald (Ruth) Olbrych; nieces and nephews, Julie and Mark Olbrych, and Michele Kasner and John Creatura; a sister-in-law, Jacci Creatura; aunts, Jean Ferkula, Joann Olbrych, Wanda Tomko, Barbara Olbrych, and Genevieve Pawlyshn; and many cousins.
Danny will be truly and sadly missed by all who knew and loved him. He left this earth knowing how to enjoy life and knowing what it was to have lived life to its fullest, despite adversity. His physical presence will be dearly missed by all, especially by his wife, to whom he was the best possible husband, but his spirit will live on forever.
Danny's mother, Helen, passed away in 2011.
Family and friends may call from 5 to 7 p.m. on Tuesday, June 20, at Kinnick Funeral Home, 477 N. Meridian Road in Youngstown.
Funeral services will begin at 9:15 a.m. on Wednesday, June 21, at the funeral home, and will continue with a Mass of Christian Burial to be celebrated at 10 a.m. at St. Columba Cathedral, 144 W. Wood St. in Youngstown, with Msgr. Peter Polando, officiating.
Interment will follow at Calvary Cemetery in Youngstown.
Please visit kinnickfuneralhome.com to view and share this obituary, and to send condolences online to Danny's family.
Guestbook Entries
My deepest sympathy
"I am so sorry to hear about Dan. I know how hard this has to be for you, but he is at peace .If you ever want to talk call me."
» Barb Fusillo on June 21, 2017
Our Condolences to the family.
"May your rest in Peace ."
» Woodrow Wilson High School Class of 1967 on June 18, 2017
Sign the Guestbook
---