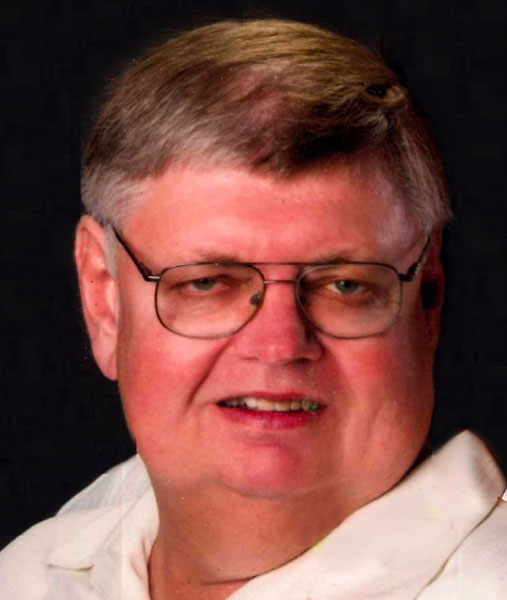 EDWARD FELL JR
CANFIELD – Edward Fell Jr. died suddenly on Friday, June 2, 2017, at St. Elizabeth Boardman Health Center.
Born March 16, 1947, in the town of Tower Hill No. 2, Luzerne Township, Pa., Edward was the son of Mary (Johns) and Edward Fell Sr.
Edward graduated from Youngstown State University with a Bachelor of Science degree in Business Administration.
His career in the steel industry spanned many years and many companies, which gave him the opportunity to travel throughout the United States and to Japan. He retired in 2002, saying that he was ready to enjoy life.
Woodworking was Edward's avocation. He was a self-taught master woodworker and is known for both the quality furniture that he designed and crafted, as well as his wood carvings. Edward shared his passion with others by building furniture for family and friends and by giving tours of his workshop. Additionally, he was always willing to lend a hand, or supervise, home improvement projects and was able to fix anything he put his mind to.
An active member of the Youngstown Rifle and Pistol Club, Mr. Fell served as the clubs treasurer. He worked diligently to improve the club by raising money through grant writing and coordinated community outreach activities. Edward enjoyed target shooting and was an excellent marksman for which he was recognized with awards. He was also a member of the board for his condo association, serving as treasurer, and was often seen riding his bike through the community and chatting with neighbors.
He will be remembered as a husband, father, grandfather, and brother who took pride in the lives and accomplishments of his children and grandchildren. He loved coming together and spending time with his family. He also enjoyed traveling, bike riding, cooking, and listening to his extensive collection of cds, and always had a soft spot in his heart for animals.
Mr. Fell is survived by his wife, Cheryl K. (Schialdone) Fell, whom he married on July 5, 1969; sister Donna Fell of Ocean Isle, N.C.; two daughters, Dr. Jennifer (Matt) Toczko of Raleigh, N.C., and Julie Anne (Stanley) Cheadle of Chillicothe; and six grandchildren, Alexander and Clarissa of North Carolina, Chase, Emma Paige, Gage, and Chad of Ohio.
He was preceded in death by his parents and a sister, Gloria Kell.
A celebration of Edward's life will be held at a later date.
In celebration of a life well-lived to Edward Fell, a man well loved.
Please visit www.lanefuneralhomes.com to share a memory or to send a condolence.
Guestbook Entries
Ed was a good person
"Ed did a terrific job as Club Treasurer always keeping in mind the membership and helping the club move forward We will all miss Ed. Prayers sent."
» Larry Ward on June 29, 2017
Common interest but never met
"Never met or knew the man. But like to shoot have something in common read his orbit. Made me reflect on my life. thoughts with the family "
» Aaron Lucarelli on June 12, 2017
Sign the Guestbook
---