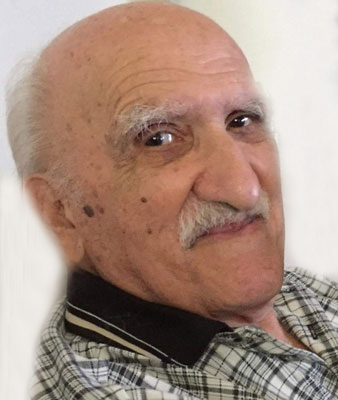 FRANK S. MEDIATE
NEW YORK CITY – On July 19, 2017, at 11 a.m., there will be a military burial at Poland Riverside Cemetery, 110 Riverside Drive in Poland for Frank S. Mediate, 94, who passed away peacefully on the 12th of July.
Frank courageously served his country in the U.S. Army during World War II. Frank will always be remembered and loved for his kind, warm personality, and friendly smile.
He was born Dec. 26, 1922, in Hillsville, Pa., the son of Antony and Barbara (Luscre) Mediate.
He retired from United Engineering/Wean United in 1984, and became an avid golfer and bowler. He enjoyed gardening, canning tomatoes and baking bread, skills he learned from his mother. Frank lived 51 years in Poland Township, and since September of 2016, he lived with his daughter and son-in-law in New York City, where he enjoyed being close to his beloved New York Yankees.
Frank leaves behind his daughter, Alessaundra Suvet and son-in-law Ron Fortgang; son Michael Mediate and daughter-in-law Barb; grandson Tony Mediate; and son David Mediate.
Besides his parents, he was preceded in death by his loving wife of 46 years, June (Hietsch) and two sisters, Nellie Mediate and Mary Ann Sandora.
Arrangements handled by the Clemente Funeral Home in Struthers.
Visit www.clementefuneralhomes.com to view this obituary and send condolences.
Guestbook Entries
« Be the first to sign FRANK S. MEDIATE guestbook.
---