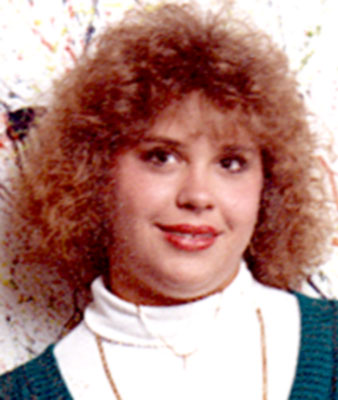 LORI A. ROSIAK
BOARDMAN - Lori A. Rosiak, 46, passed away unexpectedly Sunday morning, July 9, 2017, at her home after suffering an apparent heart attack.
Lori was born March 4, 1971, in Pittsburgh, a daughter of Chester and Karen Tupi Rosiak, and came to this area with her family as a child.
She was a 1989 graduate of Austintown Fitch High School. Lori was a loving mother and homemaker, who devoted herself to raising her children.
She was of the Catholic faith.
Lori leaves two children, Ty and Justin Homman; her mother, Karen; two brothers, Gregory (Sherri) Rosiak and Douglas Rosiak; and several nieces and nephews.
A daughter, baby Jenna Homman; her father, Chester; and a brother, Eric Rosiak, are deceased.
Family and friends may call from 11:30 a.m. to 1 p.m. on Monday, July 17, at Kinnick Funeral Home, 477 N. Meridian Road in Youngstown, where a memorial service will take place at 1 p.m.
Interment will follow at Resurrection Cemetery in Austintown.
In lieu of flowers, Lori's family requests that donations be made to help Lori's children.
Please visit kinnickfuneralhome.com to view and share this obituary, and to send condolences online to Lori's family.
Guestbook Entries
« Be the first to sign LORI A. ROSIAK guestbook.
---