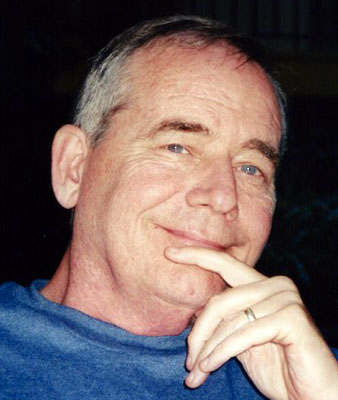 SAMUEL L. TURK JR
ELLISVILLE, MO.– Samuel L. Turk Jr., 70, passed away on Jan. 28, 2017, from bile duct cancer.
"Sam" was born in New Castle, Pa., to Dr. Samuel L. and Clara (Coyne) Turk. He was raised in Youngstown, and had resided in Ellisville since 1982.
He was a U.S. Army veteran, a graduate of Youngstown State University, and was employed as a special agent by the Bureau of Alcohol, Tobacco, Firearms and Explosives for 32 years.
Sam began his career with ATF in 1972 in eastern Kentucky. At the time, the agency's mission was changing from revenue collection at the end of the moonshine era to combatting violent crime. During the last half of the 1970s, the vast majority of his work involved investigating scores of bombings related to labor unrest happening in the coal fields at the time. He enjoyed working in Appalachia and always had a good story involving his time stationed there.
In 1981, he was transferred to St. Louis where he was assigned to the firearms group, the Organized Crime Drug Enforcement Task Force, and to ATF's National Response Team.
In 1988, ATF opened an office in Fairview Heights, Ill., and Sam was assigned as the resident agent in charge where he served until his retirement in 2003. During this period, he was chosen to be a class coordinator at the state department-funded International Law Enforcement Academy in Budapest, Hungary. His class was made up of police officers from Bulgaria, Macedonia, and Croatia. He had maintained a friendship with several of those officers and considered the assignment a highlight of his career.
After his retirement, Sam worked as a self-employed government contractor for 12 years.
Sam married Judith L. (Johnson) Turk of Youngstown in 1974. They had three sons, Sean P. (Elizabeth) Turk of Lee Summit, Mo., Jason K. Turk (Janeen) of St. Louis, and Joshua L. Turk of Kansas City, Mo.; and three grandsons, Owen, Michael and Benedict.
Sam also leaves a sister, Patricia A. Symons; and two brothers, Timothy P. (Patricia) Turk and James G. (Kathleen) Turk, all of Ohio; and numerous nieces and nephews.
Sam enjoyed American history and travel as hobbies, but especially he loved his family and his friends. He thanked God for a life he felt blessed to live.
Funeral services will be at the Schrader Funeral Home and Crematory, 14960 Manchester Road at Holloway in Ballwin, Mo. on Wednesday at 9:30 a.m. to St. Alban Roe Catholic Church for a 10 a.m. Mass. Interment will be at National Cemetery.
In lieu of flowers, contributions may be made to Fisher House of St. Louis, Backstoppers of St. Louis, or St. Luke's Hospice.
Visitation will be held today from 4 to 8 p.m. at the Schrader Funeral Home.
Friends may visit schrader.com to sign the online guest book.
Guestbook Entries
Deepest Sympathy
"Dear Jim, Kathy and family, Our thoughts, prayers and deepest sympathy are with everyone during this difficult time of loss. God bless. Terri & Earl Marian"
» Terri Marian on January 31, 2017
Sincerest condolences
"To Judy and family, So very sorry for you loss. May God give you comfort and strength at this time, and let you rest, assured of His Grace."
» Wanda Wilder on January 31, 2017
Sign the Guestbook
---