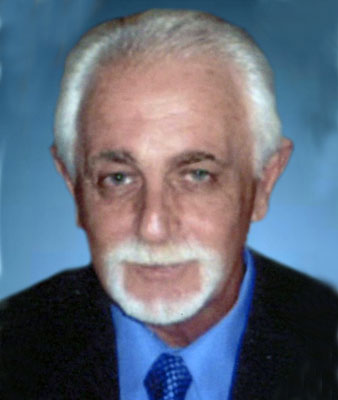 DANIEL M. SER
SOUTH PYMATUNING TOWNSHIP, PA. - Daniel M. Ser, 65, passed away peacefully Monday evening, Feb. 20, 2017, at his residence, following a courageous battle with multiple myeloma. He was diagnosed with cancer in 2014 and had a stem cell transplant in July of 2015, at West Penn Hospital in Pittsburgh.
"Dan" was born June 8, 1951, in Sharon, Pa.
He was a 1969 graduate of Sharon High School, where he was a standout athlete and vice president of his senior class. He then matriculated to Thiel College in Greenville, Pa., and the University of Pittsburgh.
During the 1980s, Dan was a therapist for Narcotics Anonymous (NA) at the Neil Kennedy Recovery Center in Youngstown, before relocating to Florida. He was very proud of the fact that he spent the last 35 years of his life sober. Dan lived in Florida until 2009, when he returned home to care for his mother.
An actor, he was employed by the Jerdan Model and Talent Agency in North Miami and appeared in "Miami Vice" and the "Rocky Bleier Story," and did voice overs and stunts. He also served as a property manager for a marina and apartment complex in Miami for 25 years.
Dan was a member of St. Bartholomew Church in Sharpsville, Pa. Music and dancing were his passion. He met his fiancée, Diana, at a dance and enjoyed music until the very end. Some of his favorite groups were Earth, Wind and Fire, Chicago, Little River Band and Kid Rock. He also loved listening to the blues.
While living in Miami, Dan became an avid Miami Heat and Miami Dolphins fan, however, he remained a Steelers fan too.
Dan was a humble, courageous, loving and inspirational man throughout his life and possibly more so during his illness. He will be missed dearly by all who knew him.
Surviving is his fiancée, Diana DeJulia Bougher of Wheatland, Pa.; a brother, Ronald Ser and his companion, Linda Langley, of Hubbard; an uncle, Don Pacifico of Reynolds, Pa.; three nieces, Carrie Martin and her husband, Jason, of Florida, Mary Bess Ser of Chicago, and Salena Ser and her companion, Tom, of Lake Milton; a nephew, Michael Ser and his companion, Saara, of New York City; three great-nephews, Owen, Maxwell and Effram; a great-niece, Lucy; many cousins who were like siblings; special friends who provided great support, Walt and Dee Dee Gill Stec; and his beloved cat, Gigi.
Dan was preceded in death by his mother and stepfather, Bridget and Nicholas Mitrovich; his wife, Elizabeth and her daughter, Chasten; an uncle, Pasquale Pacifico; and a cousin, Patrick Pacifico.
The family suggests memorial contributions be made to Animal Appeal, P.O. Box 197, Sharpsville, PA 16150; or St. Jude Children's Research Hospital, 501 St. Jude Place, Memphis, TN 38105 or by visiting www.stjude.org/.
Calling hours will be from 4 to 8 p.m., today, Feb. 24, 2017, at the J. Bradley McGonigle Funeral Home and Crematory Inc., 1090 E. State St. in Sharon.
Please visit www.McGonigleFuneralHomeandCrematory.com to send online condolences to the family.
A funeral Mass will be at 11 a.m. on Saturday, Feb. 25, 2017, at St. Bartholomew Church in Sharpsville, with the Rev. Matthew Strickenberger, pastor, as celebrant.
Interment will take place at St. Mary's Cemetery in Hermitage, Pa.
Guestbook Entries
Retired in North Carolina
"To Ron and the rest of the Ser family I wish to express my condolences on the loss of your brother. I know you shared with him in the care of your mom, Ron and I am sure he will be missed."
» Jack Savage on February 24, 2017
Sign the Guestbook
---