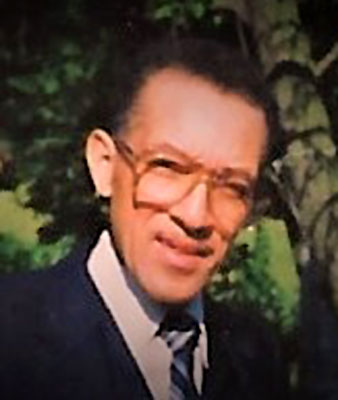 DORSE LEE HALE
YOUNGSTOWN – Services will be held at 10 a.m. on Saturday, Feb. 25, 2017, at the Price Memorial A.M.E. Zion Church for Mr. Dorse Lee Hale, 80, who entered eternal rest on Thursday, Feb. 16, 2017.
Mr. Hale was born Nov. 9, 1936, in Leesburg, Ala., a son of Wiley and Gussie D. Finley Hale.
He was a graduate of East High School and attended some classes at Youngstown State University.
He was a member of the Idlewood Church of God, where he served as the Sunday school superintendent. He had been employed with U.S. Can Company and was a U.S. Army veteran.
He leaves to mourn his passing, but rejoice in his peace, his loving wife, the former Verline Reid, whom he married Jan. 21, 1967; three daughters, Lisa Harris of Waldorf, Md., Veronica (Patrick) Winfield of Fort Worth, Texas and Verdeana (Michael) Williams of Hampton, Ga.; his brother, Walter Hale of Youngstown; his sister, Barbara Caffey of Youngstown; nine grandchildren; and a host of nieces, nephews, other family and friends.
He was preceded in death by his parents and a sister, Betty Kyle.
Visitation hour will be Saturday from 9 to 10 a.m. at the church.
Arrangements entrusted to the L.E. Black, Phillips & Holden Funeral Home.
Guestbook Entries
RIP
"Mrs. Hale , Lisa , Veronica & Verdeana Please accept my heartfelt condolences, very sorry for your loss, peace, Kristina"
» Kristina M. Martinez on February 23, 2017
Condolences
"To Verl and The Hale Family, you all are in my prayers, and have condolences in the loss of your husband, father, brother, and grandfather. May God comfort your grieving hearts. Love, The McElroy Family"
» Vivian McElroy on February 23, 2017
Sign the Guestbook
---