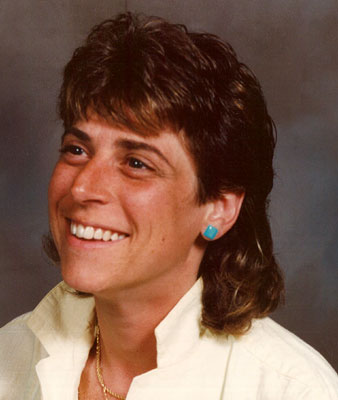 DIANE M. FLAVIANI
WARREN – Diane M. Flaviani, 57, passed away Sunday, Feb. 19, 2017, at the Hospice House in Poland, a caring and loving center.
She was the second oldest of four children, born Oct. 19, 1959, in Warren, the daughter of Joseph and Christine Flaviani.
She was a 1977 graduate of John F. Kennedy High School. After graduating High School, she went to college and received and Associate Degree in Business and Health from Kent State University and also attended Ashland University and Youngstown State University.
Diane loved camping, fishing, bowling, playing cards, casinos, her family and friends, and enjoyed life.
Diane is survived by her mother, Christine H. Flaviani; brothers Joseph (Laurie) Flaviani Jr. of North Carolina and Dominic A. Flaviani of Warren; a sister, Janet (Michael) Yaksic of Warren; and nieces and nephews Curtis Flaviani, Adam Yaksic, Kelly (Matthew) Burgess, Erica (Sami) Hussaini, Heather Kos, Peyton Williams, Elijah Flaviani, Ameila Burgess, and Audrianna Flaviani.
She was preceded in death by her father.
Family and friends may call Thursday from 4 to 6 p.m. at the Peter Rossi & Son Memorial Chapel, 1884 North Road NE in Warren.
A service will be held on Thursday at 6 p.m. at the funeral home, with the Rev. Thomas Eisweirth officiating.
Burial will be at All Souls Cemetery in Bazetta.
In lieu of flowers, contributions may be made in Diane's name to the Blessed Sacrament Church, 3020 Reeves Road, Warren, OH 44483.
The family would like to thank Dr. Hamrock, the Hope Center Staff, the Hospice Center in Poland and her friends for all their support and care for Diane.
Family and friends may visit www.peterrossiandsonfh.com to view this obituary, sign the guest book and send condolences to the Flaviani family.
Guestbook Entries
Reese
"I am so sadden by the death of Flav., I knew her from our days at St. Joes and her time at Dr. Patels office, always a dear friend she will be missed."
» Ralph on February 21, 2017
Sign the Guestbook
---