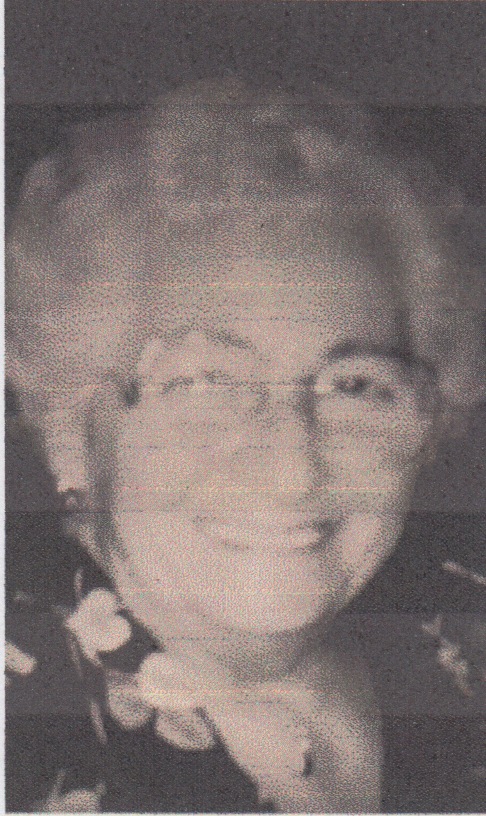 ALICE L. VITULLO
YOUNGSTOWN - Alice L. Vitullo, 88, passed away in the afternoon of Tuesday, Feb. 14, 2017.
Alice will always be remembered and loved by her family and friends.
She was born on July 24, 1928, in Youngstown, the daughter of Vincenzo DiMuzio and Anna Liberatore, remaining a lifelong resident of the community, and a believer in God through Jesus Christ, His Son, believing as she passed, she was going home to live with Him.
Alice was employed as a home care worker for the mentally challenged, fighting in the 1960s for reforms in the treatment of those individuals, and worked in the offices of Packard Electric.
She served the ITAM post in Youngstown for many years and during that time for two years was president of the local chapter.
Alice enjoyed singing in the choir at St. Christine Church for many years, as well as being a young ladies' softball team coach. Alice was very outgoing and enjoyed vacationing, family cooking, volleyball, badminton, baseball and watching and noting the sunrise every morning.
Alice enjoyed conversing with her in-law and friend, Mamie DiMuzio of Oklahoma and Tootsie DiMuzio of Youngstown, who along with her sister, Annabell, were supportive of her near the end of her time here.
She enjoyed her numerous pets, especially, Sara and Sam, who kept her company in her later years.
She leaves her six sons, James (Michelle) Vitullo, Vincent Vitullo, Joseph F. Vitullo and Nicholas Vitullo, all of Youngstown, and Richard Vitullo and Anthony Vitullo of Texas.
She was preceded in death by 10 brothers and sisters, Florence Lavolpa, Helen Genaro, Sam DiMuzio, Clara Freeman, Joe DiMuzio, Annabell Sefcik and Tony DiMuzio.
Her late husband, Joseph Vitullo of 57 years, passed away in 2009.
One remaining brother, Gus DiMuzio, resides in Florida; seven grandchildren; and 12 great-grandchildren.
A Mass in her name will be celebrated at St. Brendan's Church on Oakwood in Youngstown on Feb. 28, 2017, at 8:30 a.m. There are no calling hours.
Guestbook Entries
WITH SYMPATHY TO THE VITULLO FAMILIES
"OUR DEEPEST SYMPATHY FOR THE LOSS OF YOUR MOTHER. ALICE WAS A PURE INSPIRATION TO ALL OF US. SHE ALWAY HAD A SMILE ON HER FACE AND A GOOD CONVERSATION TO BE HAD. GOD BLESS YOU ALL IN THIS TIME OF NEED. DENNIS & JOANNE DEEMER"
» DENNIS & JOANNE DEEMER on February 21, 2017
Sign the Guestbook
---