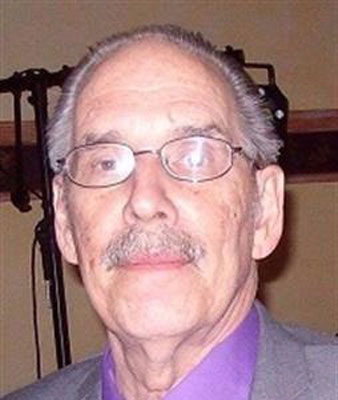 EDWARD JAMES MOTTER
AUSTINTOWN – Funeral services will be at 11 a.m., Thursday, Feb. 16, at the West Austintown First United Methodist Church, 6749 Mahoning Ave. for Edward James Motter, 70, who died early Friday morning at Austinwoods Care Center.
Edward was born June 11, 1946, in Youngstown, a son of the late Edgar R. and Nellie (Mosier) Motter and was a lifelong area resident.
He graduated from Woodrow Wilson High School in 1965 and served in the U.S. Marine Corps Reserves. Edward had worked at the Fabricating Plant at General Motors for 35 years, retiring in 2001. He was a member of the West Austintown First United Methodist Church and a former member of the Brownlee Woods Presbyterian Church.
Edward was an avid bowler and took part in many tournaments, including PRO-AM, in many cities. He was a sports fan, especially the Ohio State Buckeyes, San Diego Chargers and Fitch Falcons. He was a member of the Marine Corps League and Local Union No. 1714. Edward loved to travel and was also a familiar face at McDonald's on Route 46, where he went daily.
He leaves his wife, the former Joyce Eileen McGirr Holesko, whom he married Nov. 1, 1983; a son, Keith (Cathy) Motter of Oceanside, Calif.; four step-daughters, Shellie (Gary) Warino of Austintown, Cynthia Campana of Westerville, Constance (Michael) Buckley of Grand Prairie, Texas and Amy (David) Wilmoth of Las Vegas; and one stepson, Ronald (Anna) Holesko of Omaha, Neb. Edward also leaves his twin brother, Edgar (Cindy) Motter of California; nine granddaughters; two grandsons; a great-grandson; and his beloved dog, Bentley.
Besides his parents, he was preceded in death by a son, Scott Motter.
Friends may call on Wednesday from 4 to 7 p.m. at the Lane Family Funeral Homes, Austintown Chapel and for one hour prior to the services on Thursday at the church.
The family requests material tributes take the form of contributions to Crossroads Hospice, 3743 Boettler Oaks Drive, Suite E., Green, OH 44685.
Please visit www.lanefuneralhomes.com where family and friends may view this obituary and send condolences.
Guestbook Entries
Sign the Guestbook
---