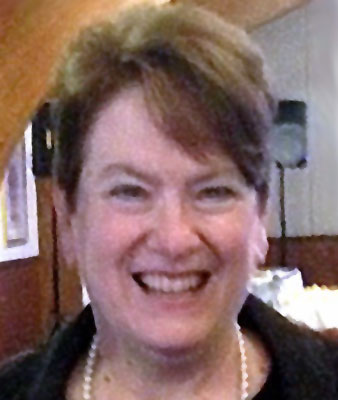 CAROL ANN CAHILL PILZ
AUSTINTOWN – A celebration of life will begin Tuesday, Feb. 14, with calling hours from 4 to 7 p.m. at Kinnick Funeral Home in Youngstown, and will continue with a Mass of Christian Burial to be celebrated at 11:30 a.m., Wednesday, Feb. 15, at St. Brendan Church in Youngstown, for Carol Ann Cahill Pilz, 64. Carol passed away Saturday morning, Feb. 11, 2017, at St. Elizabeth Health Center in Youngstown, following a long and courageous battle with ALS (Lou Gehrig's Disease).
Carol was born Jan. 12, 1953, in Youngstown, a daughter of Thomas Vincent Cahill and Mary Louise Schromofsky Cahill.
Carol attended St. Brendan Elementary School and then graduated from Chaney High School in 1971. While a student at Chaney, she won a beauty contest in Austintown in 1969. Carol later earned a bachelors degree in social work from Youngstown State University in 2007, and became a licensed social worker. Continuing her studies, Mrs. Pilz next earned a masters degree in Pastoral Studies and Spirituality from Loyola University in New Orleans.
A very active woman, Carol was a volunteer CCD teacher, principal, and youth group advisor at St. Brendan Parish, where she was a member for many years, and she was active with the St. Charles Parish CCD program.
She worked for Blue Cross and Blue Shield in Youngstown, for the Mahoning County Help Me Grow program, and for St. James the Apostle Parish in New Bedford, Pa.
Because of her illness, Mrs. Pilz spent time in the care of the staff at Humility House in Austintown, and became spiritual leader of pastoral care while there. Prior to that appointment, she was leader of prayer at the nursing home.
Carol enjoyed spending time at The Villages in Florida, where she was a prayer group leader and Eucharistic Minister at St. Vincent DePaul Catholic Church.
Carol leaves her husband, Joseph F. Pilz, whom she married June 30, 2000; her daughter, Jennifer (Joseph) Brooks of Canfield; her son, Jeffrey (Dr. Michelle) Bryan of Winston-Salem, N.C.; four grandchildren, Matthew, Christopher, and Jacob Brooks, and Joshua Luke Bryan; her mother, Mary Louise of Austintown; eight siblings, Mary Beth Gibbons of Youngstown, Sue Rendano of Canfield, Brother Timothy Cahill with the Precious Blood Brothers in Dayton, Sister Sharon Cahill with the Humility of Mary Sisters in Villa Maria, Pa., Dr. Lois (David) Cavucci of Venice, Fla., Louise Mason of Fairhope, Ala., Terrence (Joyce) Cahill of Youngstown, and Thomas (Carolyn) Cahill of Columbus; and many nieces and nephews.
Her father, Thomas, is deceased.
Committal services will follow right after Wednesday's Mass of Christian Burial, and will take place at Calvary Cemetery in Youngstown.
Please visit kinnickfuneralhome.com to view and share this obituary, and to send condolences online to Carol's family.
Guestbook Entries
A wonderful friend
"Carol it was an honor to have taught CCD with you, worked with you but most of all the times we prayed together. You were an inspiration to all who was around you. I know you are with Our Father now. HE will give your family strength during these hard times."
» Judi Webber on February 14, 2017
Great co worker
"I had the pleasure of working with Carol at Anthem BC/BS. She was a beautiful and caring women"
» Kim Weaver on February 15, 2017
Sign the Guestbook
---