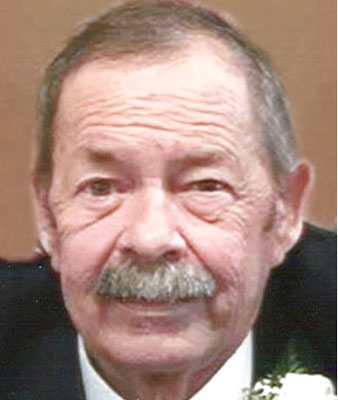 DAVID G. HANISKO
CAMPBELL - Funeral services will be held Monday at 9:30 a.m. at the Wasko Funeral Home and at 10 a.m. at Christ the Good Shepherd Parish at St. Lucy's Catholic Church for David G. Hanisko, 73, who passed away Wednesday morning.
He was born Sept. 8, 1943, in Campbell, the son of George and Kathryn Hatala Hanisko, and was a lifelong Campbell resident.
David graduated from Campbell Memorial High School in 1961, and from drafting school in 1964. He then went on to work as a layout designer and engineer with Wean United, Packard Electric and East-Ohio Machinery before retiring in 1998.
David served with the U.S. Army Reserves from 1964 to 1970, and was a member of American Legion Post 560.
He was a member of Christ the Good Shepherd Parish at St. Lucy Church of Campbell, where he was a councilman at St. John the Baptist Church and later a member of the St. Lucy's Men's Club.
David enjoyed baseball and played industrial league slow-pitch softball, coached little league and always cheered on his New York Yankees. He loved playing with cars and was an antique car enthusiast. David restored several classic cars over his lifetime and enjoyed participating in local car cruises and being a member the Clutch Buster Car Club.
David married the love of his life Margery Parks of Campbell and in July of 2016, the couple celebrated their 50th wedding anniversary.
He was a devoted father to his sons, David and daughter-in-law Marian of Ocean Springs, Miss. and Eric and Alaina Frye of Campbell. He also leaves his sisters, Marianne Janacone and Kathleen (Mark) Jaffee; brother-in-law Richard (Dolores) Parks; sister-in-law Linda Parks; as well as many beloved nieces and nephews.
He was preceded in death by his father and mother; parents-in-law, James and Stella Parks; and brothers-in-law Ben Janacone and James Parks.
His family and friends hold dearly to the memories of a lifetime filled with David's smile, laughter, humor and love for everyone. He will be missed by all who knew him.
The Hanisko family has entrusted their loved one to the care of the Wasko Funeral Home and will receive family and friends on Sunday from 4 to 6 p.m. at the funeral home.
Visit www.waskofamily.com to view this obituary and send David's family condolences.
Guestbook Entries
good man
"Uncle Dave made a very positive influence on a lot of lives. Thank you for the many good memories"
» Jamie on February 18, 2017
Sign the Guestbook
---