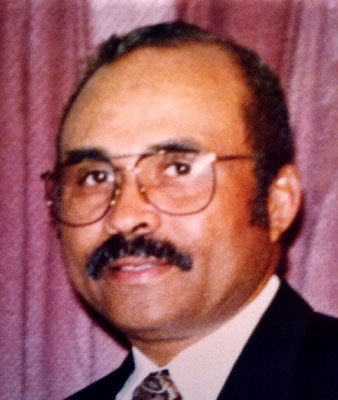 ALTON D. BRYANT
CALIFORNIA - A memorial service to celebrate the life of Alton D. Bryant will be held Sunday, Feb. 12, 2017, at 2 p.m. at the Fairview Arts & Outreach Center, 4420 Youngstown-Poland Road in Youngstown. Mr. Bryant departed this life on Jan. 29, 2017, at the age of 79.
Alton was born Sept. 5, 1937, in Fairfield, Ala., to the union of T.Y. and Eula Bryant. He was the third youngest of eight children.
The family relocated to Girard where Alton completed his education. In 1963, Alton moved to Los Angeles and began working for McDonald Douglas Aircraft in Long Beach, Calif. In 1970, he moved his family to Lorain after the death of his father. He returned to Los Angeles in 1973, and began working for Northrop Grumman in El Segundo, Calif., retiring in 1990.
A car enthusiast he was a member of several organizations including The Southern California Triumph Owners Association, The Triumph Register of Southern California and The Classy Few Retirement Club.
He leaves to cherish his memory, his children, Alton Myers, Tony (Jo) Averette, Keith W. Bryant, Rachell E. Joy, and Liebchen (Mitch) Cullins; his stepchildren, Zaneta (Sean) Griffin and Brian (Delores) Easley; his sister, Verlene (Willie) Ivy; 20 grandchildren; 14 great-grandchildren; his caregiver, Joanne Bryant-Ricks; and a host of nieces, nephews, other relatives and dear friends, including Rowena "Ro" Williams.
He was preceded in death by his parents; a brother; and five sisters.
Local arrangements entrusted to the J.E. Washington Funeral Services in Youngstown.
Guestbook Entries
Family/Cousin, Dale, Texas
"Deepest Sympathy to my family for the loss of my dear cousin Alton. 1 Thessalonians 4:13-18 "Brothers and sisters, we do not want you to be uninformed about those who sleep in death, so that you do not grieve like the rest of mankind, who have no hope. For we believe that Jesus died and rose again, and so we believe that God will bring with Jesus those who have fallen asleep in him. According to the Lord's word, we tell you that we who are still alive, who are left until the coming of the Lord, will certainly not precede those who have fallen asleep. For the Lord himself will come down from heaven, with a loud command, with the voice of the archangel and with the trumpet call of God, and the dead in Christ will rise first. After that, we who are still alive and are left will be caught up together with them in the clouds to meet the Lord in the air. And so we will be with the Lord forever. Therefore encourage one another with these words." Love You & Praying for you."
» Carolyn Bryant Moore on February 21, 2017
First Cousin/Youngstown, Ohio
"Deepest Sympathy, The Lord's unfailing love surrounds the one who trusts in him. Psalms 32:108 You will truly be missed my dear cousin, but never forgotten. You are now up there with all your love ones who have gone on before you. To family left behind, Alton made his mark on earth and his foot print will never be erased, because he is still in all of you. Cherish the laughter, the talks, the smile, the coming together as family, because Alton loved family far and near. To the kids both our Dad's were brothers. T.Y. Bryant and Jasper Bryant so we are all family. "
» Ruby Walker on February 21, 2017
Sign the Guestbook
---