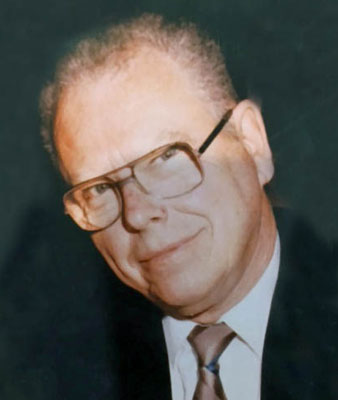 RONALD BENTON WARD
MANSFIELD – Ronald Benton Ward passed away peacefully on Feb. 3, 2017, his 85th birthday.
"Ron" was born Feb. 3, 1932, in Youngstown, and had lived for the past 44 years in Mansfield.
Ron spent most of his career in personnel relations at Ohio Edison, where he loved playing practical jokes on his unsuspecting co-workers. Ron also served in the U.S. Army during the Korean conflict.
In his spare time, you most likely would have found him on the baseball diamond, as he volunteered many years as a baseball and softball coach for not only his kids' teams, but many others as well. Though he wasn't one to show much affection, those that he loved knew, beyond a shadow of doubt, his devotion to them.
Just one month ago, Ron's wife of 57 years, Kathryn, preceded him in death.
He is survived by his children, Wendy L. Ward of Yardley, Pa., Ronald B. (Barbara) Ward II of Columbus and Karen W. (Andrew) Procell of Washington Crossing, Pa.; his grandchildren, Sean Sturts, Kellin (Tarin) Sturts, Randi (Jerred) Peacock, Leviticus Drye, Grace Drye, Ashley Ward, Taylor Ward, Katherine Procell and Jocelyn Procell; his great-grandchildren, Lillie Sturts and Sofia Sturts; and numerous cousins and dear friends.
Ron was preceded in death by his daughter, Darla S. Ward; his parents, Roy and Vera Ward; his father-in-law and mother-in-law, Lester and Anna Kerr; his brothers-in-law, Paul Kerr and David Kerr; and his sisters-in-law, Daisy Weygant, Violet Globun, Lilly Globun and Rose Wakefield.
Ron will be forever loved and missed by all who knew him, but he would want everyone to raise a toast (of Busch beer in a can) to the memories he made with them, including countless games of "horse," his basketball shots from the porch, his disappearing finger trick, and his ability to tear even the biggest of telephone books in half (in the basement of course). He was a true hero to his children and grandchildren and, in their minds and hearts, will forever remain so.
The family will hold calling hours, followed immediately by a memorial service, from 2 to 3:30 p.m., today, Feb. 5, 2017, at the Berean Baptist Church on Middle Bellville Road in Mansfield.
In lieu of flowers, the family asks that you make a donation in Ron's memory to Harbor House of Central Florida.
The Ontario Home of Wappner Funeral Directors is honored to serve Ron's family.
Please visit www.wappner.com where words of comfort may be expressed.
Guestbook Entries
Sign the Guestbook
---