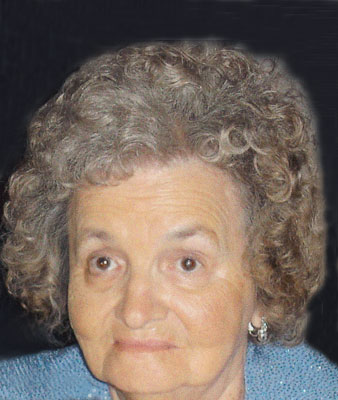 HELEN RINKO
ELLWOOD CITY, PA. - Helen Rinko, 91, passed away peacefully on Friday, Feb. 3, 2017, surrounded by her loving family.
She was born Aug. 9, 1925, in Youngstown, the daughter of John and Mary (Zackasee) Keshock.
Helen was a 1943 graduate of East High School. She was a member of St. Mary's Byzantine Church, where she also worked catering church and social events.
She was a member of the Altar and Rosary Society and the Greek Catholic Union.
In her spare time, Helen enjoyed golfing and traveling to Las Vegas, but her greatest joy was being a mom, grandma, and great-grandma. Her home was always open to visitors, especially friends and family at the holidays.
Her husband, John Rinko, whom she married Oct. 4, 1947, passed away June 15, 2003.
Helen will always be remembered lovingly by her two children, John (Elli) Rinko of Pineville, N.C., and Patti (Greg) Hall of Ellwood City; six grandchildren, Doug (Kristen) Hall, Kimberly (Gary) Shadley, Jeffrey (Sarah) Hall, Hillary Taylor, Brad (Mallory) Hall, and Nikki Rinko; eight great-grandchildren, John and Elena Hall, Evan, Noah, and Hannah Shadley, and Addyson, Logan, and Stella Hall; two sisters, Florence Leonelli of Youngstown and Betty Bienko of Alaska; and two brothers, Albert and John Keshock, both of Youngstown.
Besides her parents and husband, she was preceded in death by two sisters, Katherine Delasandro and Dorothy Jacobs; and brother Mike Keshock.
A Mass of Christian Burial will be held at 11 a.m. on Tuesday, Feb. 7, 2017, at St. Mary's Byzantine Church, 356 S. Belle Vista Ave. in Youngstown. Friends may call from 10 to 11 a.m. at the church, prior to the Mass.
Family and friends may visit the Book of Memories at www.rossifunerals.com to view this tribute and send condolences to Helen's family.
Guestbook Entries
Sign the Guestbook
---