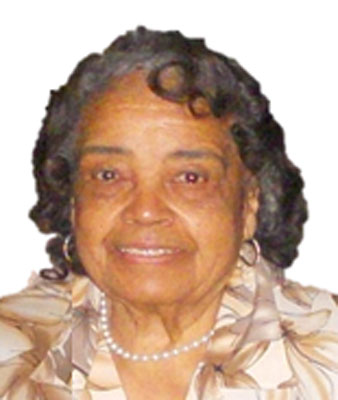 WILLA M. CORNWELL
NORTH CANTON – Willa M. Cornwell, 91, passed away peacefully on Feb. 1, 2017.
Mrs. Cornwell was born Feb. 1, 1926, in Cheraw, S.C., to the late William Mack and Anna McMillian Mack.
She was a 1943 graduate of Farrell Senior High School. After high school, she worked at Westinghouse in Pennsylvania. Willa obtained her cosmetologist/instructor license from AmEx Beauty School in Philadelphia, and established Willa's Beauty Salon in Farrell, Pa.
Soon after beginning her business, she was united in holy matrimony with the love of her life, John H. Cornwell on Nov. 23, 1947, and they resided in Hubbard. She was an active member of the Triedstone Missionary Baptist Church and was dedicated to the Sunday school and Christian Education ministry. She and her children attended many local, state and national conventions. She attended Youngstown State University and received her Bachelor's of Science Degree in Elementary Education in 1975. She taught 4th grade at Sheridan Elementary School until her retirement in 1993.
Willa leaves to cherish the memories of her life, her sons, William (Terry) Cornwell of Cleveland and John H. (Charlene) Cornwell of Huron; daughters Denise A. Cornwell of Sandusky, Bridgette K. Cornwell of Toledo, Kimberli L. (Gregory Dennis) Jackson of Canal Fulton and Karen M. Cornwell of Toledo; six grandchildren; five great-grandchildren; a goddaughter, Juanita Peace of Hubbard; two very special college classmates that became lifelong friends, Lottie Lockett and Lillian Green, both of Youngstown; and beloved nieces, nephews and cousins; as well as a host of extended family and friends.
She was preceded in death by her parents; husband; brother; sister; in-laws; and many loved ones.
Visitation hour will be Monday, Feb. 6, 2017, from 11 a.m. to noon, with funeral services immediately following.
Arrangements entrusted to the L. E. Black, Phillips & Holden Funeral Home in Youngstown.
Guestbook Entries
Sign the Guestbook
---