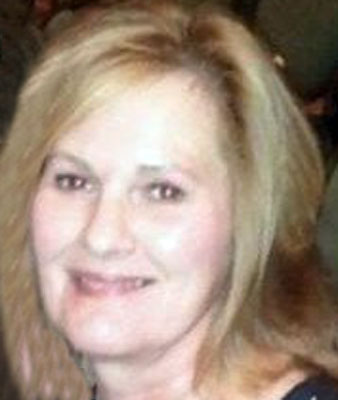 BEVERLEY K. BLACKANN
AUSTINTOWN – Unexpectedly on Monday, Dec. 4, 2017, Beverley K. Blackann, 61, passed into God's loving embrace at home.
She was born on May 21, 1956, in Youngstown, to James V. Sr. and Harriet (Sulek) Blackann.
Beverley is survived by her beloved daughter, Candice "Candy" Blackann of Melbourne Beach, Fla.; siblings Michael (Kathy) Blackann of Milford, Mich., Linda (Tim) Gerek of Lorain, James Jr. (Laurie) Blackann of New Castle, Pa., Ann Blackann of Lake Wylie, S.C., and Paul (Margaret) Blackann of Rock Hill, S.C.; and numerous nieces, nephews, cousins and friends.
Beverley loved anything to do with dancing, music and animals and also enjoyed watching TV evangelists.
She was a licensed massotherapist, but worked various jobs throughout life, most recently at Marc's.
She was known for her strong beliefs in the areas of religion, politics, and life in general. Beverley had accepted Jesus as her Lord and Savior and wanted others to do the same.
Per Beverley's wishes, there will not be any calling hours or services.
In lieu of flowers, donations may be given to the Alzheimer's Association or a local animal charity of your choice.
Arrangements are being handled by Cremation & Funeral Service by Gary S. Silvat Inc.
Visit www.cremateohio.com to send condolences to Beverley's family.
Guestbook Entries
Retired Marc's Assistant Manager
"Candy, I had the pleasure of knowing your Mom for over 10 years. She was an Awesome Lady that I spoke with every night I closed. We enjoyed alot of the same things in life and talked for 10 -15 minutes before I left every night. The one thing that brought the most joy to her was you, Candy. Every single time she was going on Vacation, She had a Glow about her because she was going to Florida to visit her Daughter Candy. Candy, you were the Light in your Mom's Heart and that is why she glowed every time she was going to see you in Florida. God Bless You Bev !!"
» Vic Spurio II on December 31, 2017
Sign the Guestbook
---