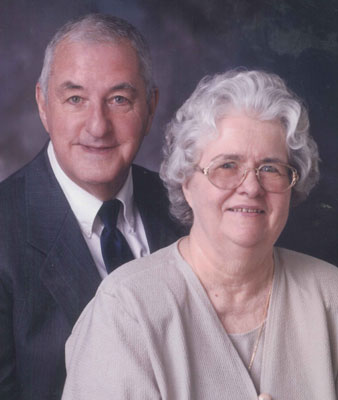 GWENDOLYN J. RHOADS
"Together Forever"
YOUNGSTOWN –  Funeral services will be at 11 a.m. on Monday at the Lane Family Funeral Home 5797 Mahoning Ave., Austintown Chapel for Gwendolyn J. Rhoads, 87, who died Tuesday morning at ValleyCare Northside Medical Center.
Gwendolyn was born Aug. 29, 1930, in Youngstown, a daughter of the late William A. and Margaret M. (Treharne) Martin and was a lifelong area resident.
Her husband, Robert D. Rhoads whom she married Sept. 16, 1950, died Oct. 19, 2009.
She leaves two daughters, Kathy (Larry) Fellows of Niles and Aimee (Tim) Hum of Canfield; two sons, Robert D. Rhoads Jr. of Youngstown and Matthew M. (Denise) Rhoads of Struthers; 15 grandchildren; 28 great-grandchildren; and a great-great-grandson. Gwendolyn also leaves a sister-in-law, Carol Martin of Austintown.
Besides her parents, Gwendolyn was preceded in death by a daughter, Melanie Gravelle; a daughter-in-law, Carol Rhoads; and four brothers, Robert Earl Martin, Robert T. Martin, Dr. William Martin and Phillip Martin.
Friends may call on Sunday from 2 until 4 p.m. at the Lane Funeral Homes, Austintown Chapel.
The family requests material tributes take the form of contributions to the American Cancer Society, 525 N. Broad Street, Canfield, OH 44406 or to the American Heart Association, 840 Southwestern Run, Poland, OH 44514.
Family and friends may visit www.lanefuneralhomes.com to view this obituary and send condolences.
Guestbook Entries
« Be the first to sign GWENDOLYN J. RHOADS guestbook.
---