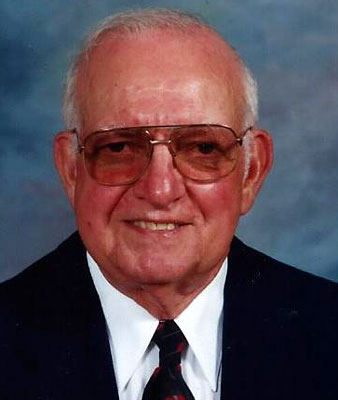 DR. VINCENT 'JACK' COSTA D.D.S
COLUMBIANA – A Mass of Christian Burial will be celebrated by the Rev. Christopher Cicero at 10:30 a.m. on Saturday at St. Jude Church in Columbiana for Dr. Vincent "Jack" Costa, D.D.S., 87, who passed away peacefully Monday evening.
Vincent was born July 14, 1930, in Youngstown, a son of James and Mary Agresti Costa.
He was an East High School graduate and received his Bachelor's and Dental school degrees from Ohio State University. Dr. Costa was in private practice on Youngstown's southside.
Dr. Costa was an active member of St. Dominic Church, then he moved to Columbiana and joined St. Jude Church. Jack was an avid Ohio State fan and golfer. Dr. Costa was a member of Tippecanoe Country Club, the Cordon Palmer Dental Society and he faithfully served his country from 1948 to 1952 in the Navy.
He leaves to cherish his memory, his wife, the former Janice M. Nestor, whom he married Sept. 17, 1955; sons James T. Costa and John M. Costa; brother Frank Costa; sister Dorothy Manos; grandchildren Jennifer Mondora, Sherry Costa and Chris Costa; and great-granddaughters Mia and Bella.
Besides his parents, Dr. Costa was preceded in death by daughters Jill Costa and Jeri Spatafore, and sisters Helen Dardas and Julia Costa.
Friends may call from 5 to 8 p.m. on Friday at the Fox Funeral Home in Boardman.
Material tributes can be made in Dr. Costa's memory to the St. Jude Church Building Fund, 180 Seventh St., Columbiana, OH44408.
Family and friends may visit www.foxfuneralhome.org to view this obituary and send condolences.
Guestbook Entries
« Be the first to sign DR. VINCENT 'JACK' COSTA D.D.S guestbook.
---