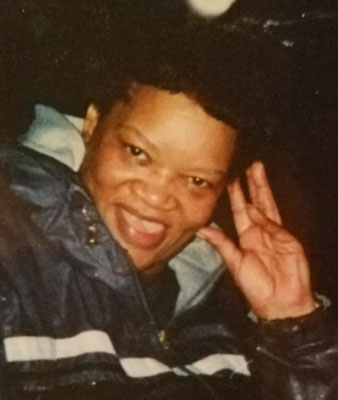 CAROLYN M. WOODBRIDGE
YOUNGSTOWN - Funeral services will be 11 am, Saturday at the F.D. Mason Memorial Funeral Home, Inc. for Carolyn M. Woodbridge, 68, who departed this life on Monday, Nov. 27, at St. Elizabeth Health Center.
Mrs. Woodbridge was born Sept. 25, 1949, in JenkinJones, W.Va., a daughter of Donald P. and Rose L. Revels Woodbridge.
She was a telephone operator for At&T for the deaf. She was a former member of the Mt. Calvary Pentacostal Church.
She leaves siblings Roger (Patricia) Woodbridge, Evelyn (Rev. Chris) London, Monica Woodbridge, Cabell Woodbridge, Adam (Tammy) Woodbridge, and Ruth Woodbridge.
She was preceded in death by her siblings Betty, Gloria, Donald, Charles, Stanley, Cecil, and Robert Woodbridge.
Friends may call from 10 to 11 a.m. at the funeral home.
Guestbook Entries
Monica, Ruthie & The Woodbridge Family
"My condolences to the family of Carolyn Woodbridge. My thoughts and prayers are with you. May God give you strength and comfort as you go through your time of bereavement."
» Cynthia Hurns on December 6, 2017
Roger, Pat and the Woodbridge Family
"Please accept our condolescense as we pray for your strength and peace as you adjust to your loss. Love and concern, Theodore and Catherine, Houston, TX"
» Theodore and Catherine Jones on December 8, 2017
Sign the Guestbook
---