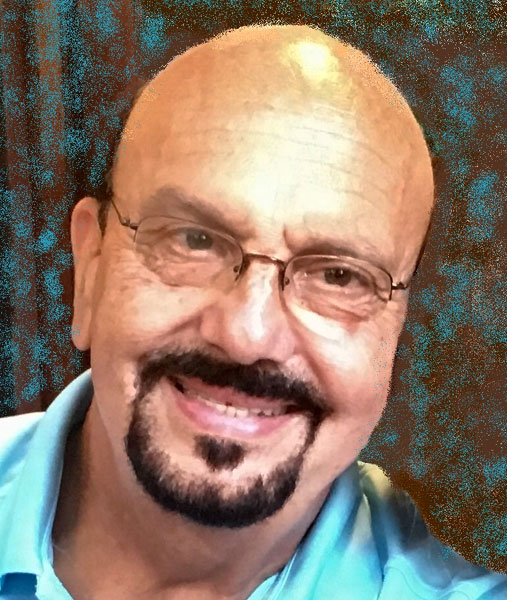 DOMINIC A. BARAGONA
NILES – Dominic A. Baragona, 66, passed away at 6:38 p.m. on Thursday, Aug. 10, 2017, at Hospice of the Valley, Hospice House in Poland, after fighting a courageous battle with pancreatic cancer.
He was born June 16, 1951, in Warren, the son of Louis and Tina Greco Baragona.
Dominic was a lifelong member of Our Lady of Mount Carmel Parish. He was a 1970 graduate of Niles McKinley High School, attended Youngstown State University, then graduated from the Radio Engineering Institute in Sarasota, Fla.
Dominic began a career in sales at WNIO AM Radio and, ultimately, along with his partner, Robert Doane, purchased the station. He was the founder, co-owner, and general manager of WNCD/CD 106 the Wolf. He also created Mid America Events. His events are legendary in the Valley and continue to this day. Family was quintessential to him and he was always taking them on adventures.
Dominic had a heart of gold and touched countless lives. He was happiest on the water, especially boating and fishing in the Florida Keys. He had a true zest for life and a great sense of humor.
He will forever be missed by his wife, Barbara Sudano Baragona, whom he married April 5, 1975; three daughters, Tara Stitle and her husband, Bob, of Niles,Talia Longberry and her husband, Josh, of Cape Coral, Fla., and Tessa Mientkiewicz and her husband, Steven, of Niles; a brother, Anthony Baragona of Niles; a sister, Louisa Pandelli and her husband, Rocky, of Warren; eight grandchildren, Ethan, Nate, Julia, Jocelyn, Drake, Ella, Dominic, and Lyla; and many nieces and nephews.
He was preceded in death by his parents and his father-in-law, Mike Sudano.
Friends may call on Sunday from 3 to 6 p.m. at the Joseph Rossi & Sons Funeral Home, where the Mount Carmel Bereavement Ministry will conduct prayers at 5:30 p.m.
At the family's request, all family and friends are asked to meet for the Mass of Christian Burial at 10 a.m. on Monday, at Our Lady of Mount Carmel Catholic Church.
Material contributions can be made to Hospice of the Valley, Hospice House, 9803 Sharrott Road, Youngstown, OH 44514.
Arrangements are being handled by the Joseph Rossi & Sons Funeral Home.
Family and friends can visit www.josephrossifuneralhome.com to light a candle, sign the guestbook, and send email condolences.
Guestbook Entries
Condolences
"I didn't know Dom well. I met him last year at Ghost Lake. He was a wonderful and treated us with respect. I willmiss seeing him this year."
» Peggy Peidle on September 17, 2017
Zeal For Life
"Deepest sympathies to his wife and daughters and family. He had a zeal for life and a twinkle in his eye whenever he was with his family on one of his adventures. From Sandusky, Ohio to Florida he had fun and made sure everyone around him did as well. No one was left out. He loved his wife dearly as well as each of his three daughters who brought him great joy. He was always bragging about them and their accomplishments. He loved his family. He and his mother had that special bond and the same twinkle in their eye and beautiful smile. His work ethic was immeasurable from the radio station to the events he put on.... he would come home around 1am after a Rib Burn Off and still make sure all of the paperwork was done and and his vendors taken care of. He will always be with each family member forever as their guardian angel. May God Rest His Soul and may he be in eternal peace. "
» D. on September 1, 2017
Great Man!
"I was saddened to learn of Dom's passing. I was out of town and missed all the announcements on TV and newspaper. I have very fond memories of Dom over the years and the first time I met him was during his stop at our gas station on Elm Rd in Warren. I believe Dominic was the inventor of the live remotes as we had many at our Wolf's Head Pennzoil gas stations during the mid to late 70's. In short DOM was a fabulous, kind hearted man. And to this day when I would see him at events, he NEVER ever passed without speaking to me by name. He knew everybody and everybody knew him. So sad that he was taken at such a young age. Rest in Peace my friend, until we meet again! Will be looking forward to the laughs! Bless the entire family."
» suzanne hood harklerode on August 16, 2017
My deepest sympathy
"Dominic was a kind hearted and generous man. I remember in 1989 he took many of us to the meatloaf concert at Stambaugh Auditorium and late that summer, he took a bus load of teens, all friends of his oldest daughter, to Cedar point. We proudly wore our WNCD the Wolf T-shirts. I pray the lord gives Dominic rest and peace for his loving family."
» William Wilson on August 14, 2017
Great Guy, Friend, Co-Worker
"I am saddened and shocked to hear of Dononics passing. After working with him for many years it was plain that Dominic loved his family, friends and life. I have many fond memories of Domonic helping many of us in the advertising community. You will be missed. Prayers and condolences to The entire Family🙏🏻"
» Beth Prizant on August 14, 2017
our sympathy
"Beth and I are saddened to hear of Dominic's passing. Your family has our deepest sympathy"
» John Fahnert and Beth Prizant on August 14, 2017
Condolences
"What an amazing man! I'm so proud to call my friend! We shared many laughs! Love you Dom and aways will!"
» Marie & Johnny Ramsey on August 13, 2017
Sympathy
"Dom was such a great guy! I'm so sad he couldn't make it one more year at ghost lake! I'm sure he would have loved it alot more this year. Each and every year he was making improvements. I really hope some one in his family can hold down scare Houses just like him. Never once did he let us down, he was always making sure everything worked out. I'm so grateful that Dom was such a kind hearted person, he helped my family out alot especially my dad. Him and my dad ended up growing a bond and always looked out for him. I appreciate so much that Dom and and his wife did. Rest in peace Dom and reat easy now."
» Khesandre on August 12, 2017
Condolences
"Dear Family and Friends of Dom, . You have my heartfelt sympathy, condolences and prayers for the loss of your beloved. You did such a great job in caring for him in their time of need. Please take solace in knowing that he is now resting in the comfort of God's hands in a home most worthy of his life's journey, a life well lived! I pray that our Heavenly Father may assuage the anguish of your bereavement, and leave you only the cherished memory of the loved and lost, and the solemn pride that must be yours to have been part of such an extraordinary life God bless you all ! "
» Finamore Mark S. Atty on August 12, 2017
My mentor
"You will always in be in our hearts and never forgotten you will be missed greatly my friend my mentor and the man that was like a dad to me may you rest in peace"
» George D Hartman on August 11, 2017
Sign the Guestbook
---