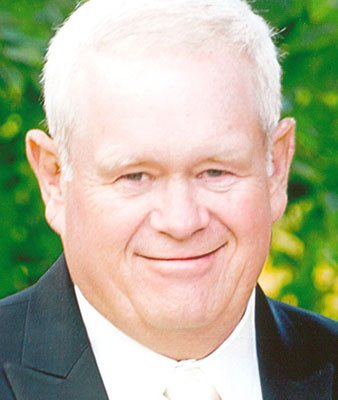 DONALD 'DON' EARL ZIMMERMAN
LOWELLVILLE – Donald "Don" Earl Zimmerman, 64, died, after a year and a half battle with pancreatic cancer, Wednesday afternoon, April 19, 2017, at his farm, with his family at his side.
Don was born Dec. 15, 1952, in Youngstown, a son of the late Delbert and Ruth Baird Zimmerman.
A lifelong resident of Lowellville, Don was a 1970 graduate of Lowellville High School. He received his Bachelor's Degree in Dairy Science and Animal Husbandry from West Virginia University in 1974.
From 1962 until 1994, Don was a dairy farmer for his family farm, Zimmerman Farms Inc. In 1994, until the present he was a hay and grain farmer. During that time, in 1998, Don was a meat inspector for the Ohio Department of Agriculture for Northeast Ohio.
In 1984, Don joined the Western Reserve Joint Fire District and 1985 became captain of Station 93, where he continued to serve until his illness. He served on the Arson Task Force as an arson investigator and was also zoning inspector for Poland Township. Don was involved in 4H and served on the Market Live Stock committee at the Canfield Fair. In his younger years, he was a member of the young farmers.
Don was an active member of the Poland United Methodist Church, where he served on the board of trustees and was a longtime usher.
Don loved surrounding himself with his family that also included his fire department family.
Don leaves the love of his life, the former Carol TouVelle, whom he married on Nov. 3, 1979; five daughters, Rebecca (Andy) Ward of Tecumseh, Mich., Rachel (Dan) Leis of Oregon, Ohio, Abigail Zimmerman of Lowellville, Hannah (Jake) McAdams of Tupelo, Miss., and Martha Zimmerman of Lowellville; one son, Jacob (Ashley) Zimmerman of Lowellville; five brothers, Charles (Patricia) Zimmerman of Troy, Arthur (Diane) Zimmerman of Huntsville, Ala., Robert (Jeanne) Zimmerman of Southern Pines, N.C., Elmer (Lynelle) Zimmerman of Hanoverton, and Frank Zimmerman of Pulaski, Pa.; six grandchildren, Abel and Ruthanne Zimmerman, Evelyn and Josephine Ward, Annabel Leis, and baby boy McAdams, who is on the way; and his aunt, Betty Zimmerman of Fresno, Ohio.
Funeral services will be held on Monday at 11 a.m. at the Poland United Methodist Church, with the Rev. Michael Grant officiating. Interment will follow at the Mahoning Presbyterian Cemetery in Pulaski.
Friends will be received Sunday from 4 to 7 p.m. and Monday from 10 to 10:45 a.m. at the church, prior to the service.
Contributions may be made to the Poland United Methodist Church, 1940 Boardman-Youngstown Road, Youngstown, OH 44514; Akron Children's Hospital, 8423 Market St., Youngstown, OH 44512; or to the Hope Center for Cancer, 835 Southwestern Run, Youngstown, OH 44514.
Visit www.beckerobits.com to send condolences.
Guestbook Entries
Deepest sympathies
"We are so sorry for your loss. May God bless you all. "
» Janice Peterson Baum & Dennis Baum on April 23, 2017
To Zimmerman Family
"May God bless you and your family at this difficult time. My thoughts and prayers are with you all. "
» Robbin Carlos on April 21, 2017
Sign the Guestbook
---