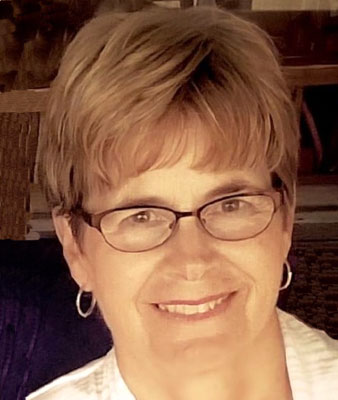 SUSAN LEE 'SUZY' WATTS OWENS
AUSTINTOWN - On Sunday, Oct. 2, 2016, Susan Lee "Suzy" Watts Owens, succumbed to injuries sustained in a motor vehicle accident and went to be with her Lord and Savior, Jesus Christ.
Suzy was born on Jan. 1, 1952, to her cherished parents, Robert and Leona Watts, of McDonald. Being the first born in Trumbull County in 1952, Suzy was awarded the Niles Times Stork Derby prize, in which she took great pride throughout her lifetime.
In addition to her parents, Suzy was preceded in death by her brother, Robert "Bob" Watts; her mother-in-law, Ella Baker Owens; and several precious aunts, uncles, and cousins.
Suzy leaves behind her loving husband and best friend, Michael T. "Mike" Owens, to whom she was happily married for 45 years. Their many years of marriage were full of romance, selflessness, joy, vacationing, serving God, home making, and hosting family and friends in their home.
Suzy dedicated her love, time, and energy not only to Mike, but also to their children, Amy (John) Lightly, Andrea (Scot) Price, and Kevin (Christina); and eight grandchildren, Kaleb age 19, Wyatt age 17, Isaiah age 16, Emily age 10, MacKenzie age 10, Hunter age 6, Owen age 6, and Wesley age 4. Suzy had the utmost pride, joy, and love for her children and grandchildren and the loss of her life will leave a great void in their daily lives.
Suzy will also be dearly missed by her father-in-law, Jack Owens who loved her as a daughter. Suzy also leaves behind her brother and sisters-in-law, nieces, nephews, and many cousins.
Upon a childhood in McDonald, Suzy graduated from McDonald High School in 1974, and earned a Bachelors of Arts Degree in Music Education from Youngstown State University. She devoted 48 years of her life to teaching private piano and voice lessons, as well as sharing her gift and passion for musical arts through teaching at Howland Christian School, Word of Life, Valley Christian School, and finally at Seaborn Elementary and Mineral Ridge Middle School. She served as pianist for the Woodland Methodist Church in McDonald, the First Baptist Church of Howland, the Grace Baptist Church, and most recently, as choir director and pianist for the Struthers Parkside Church. Her love, service for God, humor, smile and zest for life will be missed by her family and many friends.
A celebration of Suzy's life will be held at the Old North Church in Canfield on Thursday, Oct. 6, at 11 a.m., with visitation an hour before the service.
Visitation will also be held at the Blackstone Funeral Home in Girard on Wednesday, Oct. 5, from 4 to 7 p.m.
Visit www.blackstonefuneralhome.com to view this obituary and to send any condolences to the Owens family.
Guestbook Entries
My Condolences
"You are all in my prayers during these trying times. Todd"
» Todd Anderson on October 4, 2016
Sympathy
"We are so very sorry at your loss. You are graced and loved at this time."
» Bob and Cheryl Cole on October 4, 2016
Condolences
"Words escape us as we mourn the loss of a GREAT servant of God. To the Owen's family. Our deepest condolences. Praying daily for God's comfort to engulf you, each one."
» Bob Cole on October 4, 2016
Sign the Guestbook
---