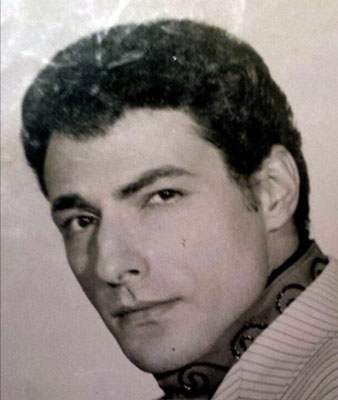 MICHAEL 'MICKEY' JOSEPH KALIS
YOUNGSTOWN – Funeral services will be held Monday at noon at the Higgins-Reardon Funeral Homes, Austintown Chapel, for Michael "Mickey" Joseph Kalis, 73, of the city's west side, passed away peacefully at his home Friday morning, with his loving family by his side.
Michael was born to Michael and Christine (Siciliano) on April 7, 1943, in Youngstown.
He graduated from Ursuline High School in 1961 and attended Youngstown State University for Business. Michael served his country honorably after graduating in the U.S. Army. Mickey was a very talented and brilliant musician, songwriter, lead singer, and lead guitarist for Johnny Zucco's organ combo, performing gigs at all the area hot spots, including The Elms and Idora Park ballrooms. He later formed his own band Mickey Kalis and the Bakerfield Blues Band with hit songs such as "Get No Time," "2:10 to Yuma," "Fortune Lady," and "Florida Cowboy Man," which were available on 45s and were played on local radio
MGM Studios used his 1981 Cadillac Fleetwood Brougham in the locally filmed movie "All the Marbles" with Peter Falk. Michael was employed as a cranes man for U.S. Steel McDonald Works in the late 1960s and early 1970s, and as a self-employed carpenter, building homes in the Youngstown area. During the mid 1980s, he owned and operated Siciliano's Restaurant and Calabria Lounge on Youngstown's west side. Mickey enjoyed life to it's fullest and loved his family dearly, he especially loved spending time with his grandchildren, having coffee and breakfast, and watching classic movies.
He was always there to offer advice and lend an ear. He will be sadly missed by those he left behind, for the fond memories will always remain.
Michael leaves his wife, Mariane (Svatosky) Kalis of 30 years, who provided him with love, comfort and care; his former wife, Linda Kay (Joe Wade) from Austintown of 23 years, with whom he always remained the best of friends; a son, Christopher J. (Janet Misel) Kalis of Youngstown; a daughter, April Lynn (Kris Dahl) of Austintown; son Anthony Kalis of Youngstown; five loving grandchildren, Julian, Alec, Zach, Jasmine and Lillian; former daughter-in-law, Kathy Kalis (Reno); and his loving cousins, especially Bobby Popio of Youngstown, Bart Gursky of Florida and Patrick Siciliano of Youngstown.
Michael was preceded in death by his parents; a daughter, Angela Lynn; as well as many aunts and uncles, with whom he will be re-united in the heaven's above.
Per the family's wishes, there will be no calling hours.
Burial will take place at Calvary Cemetery.
Visit www.higgins-reardon.com to send condolences to the family.
Guestbook Entries
« Be the first to sign MICHAEL 'MICKEY' JOSEPH KALIS guestbook.
---