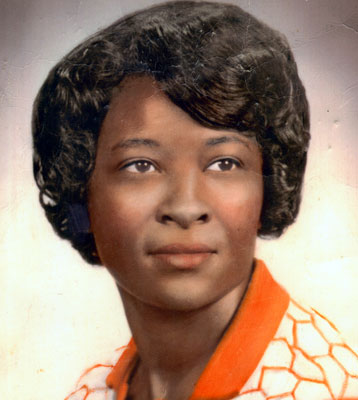 ELLA LOUISE RICE
YOUNGSTOWN – There will be a memorial service today, Oct. 3, at the Jerusalem Baptist Church for Mrs. Ella Louise Rice, 81, who departed this life on Tuesday, Sept. 29, 2015, at Shepherd of the Valley.
Mrs. Rice was born April 1, 1934, in Blockton, Ala., a daughter of Raymond and Evelyn Johnson McWilson.
She was a nurses' aide for Assumption Village, retiring after many years.
She was a member of St. James AME Church.
She attended Centerville High School in Centerville, Ala.
She leaves a daughter, Sylvia McWilson of Youngstown; a sister, Josephine McWilson of Austintown; two brothers, Jimma (Carole) McWilson and Marvin McWilson, all of Youngstown; three grandchildren; and two great-grandchildren.
She was preceded in death by her parents; two brothers, Walter and Raymond McWilson; and two sisters, Daisy Briskey and Jane Williams.
Arrangements are being handled by the F.D. Mason Memorial Funeral Home.
Guestbook Entries
Pastor
""Eye hath not seen, nor ear heard, neither have entered into the heart of man the things which GOD prepared for them that love Him." (I Cor. 2:9) "
» Brian on October 3, 2015
Niece
"Aunt Louise, I thank God for our relationship. Now Our Father has prepared a place for you where you will find Peace. To my Sister/Cousin, Sylvia, you were a magnificent caring daughter and only God can judge us. God makes everything Possible! I love you and God has you covered! "
» Toni Mitchell on October 3, 2015
"I am sorry for your loss,Jesus Christ promise to help us cope with death here at John 5:28,29."
» Ruth Brown on October 3, 2015
Classmate/Friend of Sylvia's
"Angels walk with us down every path. It seems these angels would fly ahead and call back a warning. But most often they know that's not the preparation, but the companionship that will make what is ahead more bearable. They who wait upon the Lord shall renew their strength. Isaiah 40:31, so my dear friend Sylvia rely on God's heavenly strength and He will get you through this difficult time. Love You!"
» Carolyn Bryant Moore on October 8, 2015
Sign the Guestbook
---