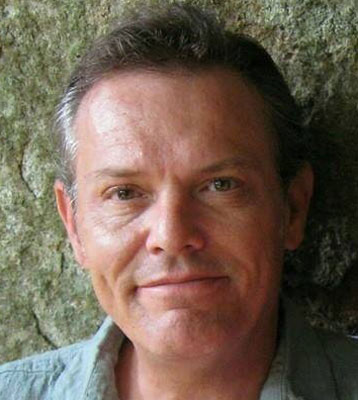 RICHARD KEITH LOWE
LIBERTY - Richard Keith Lowe, 55, passed away Friday afternoon at Bethesda North Hospital in Cincinnati.
He was born Oct. 20, 1959 in Greenville, S.C.
Richard was a 1978 graduate of Aiken High School and also received his Bachelor of Arts Degree in English and Journalism from the University of South Carolina.
He relocated to Youngstown during the 1990's, working in a variety of valley establishments as a server during that time, including Alberini's and Oscar's. In 2008, he obtained his CDL through Nick Strimbu Trucking and began his career as a flatbed operator. At the time of his passing, he was employed by Boyd Brothers Transportation, where he logged over 500,000 safe miles.
Richard enjoyed writing and performing spoken-word poetry. He loved music and darts and was well-known and loved by many in the Youngstown music scene.
He leaves behind to cherish his memory, his wife of 10 years, Renee Salata Lowe; one daughter, Nina, 21, of Lexington, Ky.; two sons, William, 16, and Joseph, 8; a sister, Kim Krause of Asheville, N.C.; a brother, Patrick Lowe of Aiken, S.C.; and his parents, Richard H. and Ruby Lowe of Aiken.
A memorial service is to be held at the Chime Bells Church in Aiken. Local memorial service to be announced.
Condolences can be sent to the Lowe residence at 3555 Cardinal Drive, Youngstown, OH 44505, or via social media at m.facebook.com/arellow.
Guestbook Entries
"So sorry for your loss! Richard was an amazing man who put a smile on the faces of everyone who had the pleasure of meeting him."
» Rhonda Smith on February 26, 2015
"Prayers for the Lowe family."
» Frank Herndon on February 24, 2015
"You will be missed, Richard. You & Renee have done such an amazing job raising your family. There's no replacing you, but please know they're surrounded by friends and family that love them. While you're watching over them from where you're at, take comfort knowing your friends and family will do the same here. "
» Scott Kline on February 25, 2015
"my deepest sympathies to renee and family."
» judith szabo on February 26, 2015
"Rich, I remember living with you and James as roomies back in my college days. You were certainly a good man. Rest in peace my friend. "
» Brad Misavage on February 26, 2015
old roommate
"this was the worst horrible news I heard, he was the best roommate I've ever had. if anyone is interested I have pictures of him that will be coming out of a storage unit in the next few weeks"
» jamie on March 27, 2015
Sign the Guestbook
---