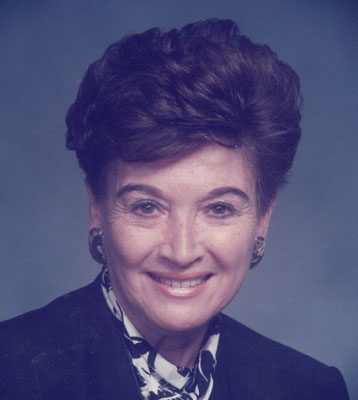 HELEN MARIE BITONTE
COLUMBIANA - Helen Marie Bitonte, 93, was born Sept. 30, 1921, in Campbell, the daughter of Frank and Rose (Santachiara) Fiorenza.
Mrs. Bitonte graduated from Campbell Memorial High School in 1939. After high school, she completed classes at Youngstown College. She married Dr. Dominic A. Bitonte shortly afterwards and began raising their family. She was involved in many professional, civic and social organizations. She served as member and president of the Women's Auxiliary to the Corydon Palmer Dental Society and later, as president of the Auxiliary to the Ohio Dental Association. Mrs. Bitonte also headed the Ohio delegation at the Women's Auxiliary meeting of the American Dental Association. She served two terms as president of the Ohio State Mother's Association. She also served as president of several other organizations, including the Latin Culture Foundation Auxiliary. Mrs. Bitonte served on many committees such as the Women's Committee for Children's Concerts, the Youngstown Symphony Society, the Cancer Society and Youngstown State University President's Council.
The Bitontes have always given back to the community, especially in regards to education. Following a gift from the Bitontes to Youngstown State University in 1999, Y.S.U. named the Dr. Dominic A. and Helen M. Bitonte College of Health and Human Services in their honor. In addition, their philanthropy extends beyond Y.S.U. to the nearby Northeast Ohio Medical University. In 2004, the couple's gift established the Dr. Dominic A. and Helen M. Bitonte Family Foundation Atrium in the Ralph Regula Conference Center. More recently, they donated to The Ohio State University to fund a pre-clinic lab in the college of dentistry. For all of their support over the years, the Bitontes have been named Outstanding Philanthropists by the Eastern Ohio Chapter of the National Society of Fund Raising Executives. In 2013, the Bitontes were honored by Y.S.U. as Friends of the University for their continued financial support of higher education at Y.S.U.
Mrs. Bitonte was married to her devoted husband, Dr. Dominic, for 67 years. He preceded her in death on March 3, 2014. She will be remembered dearly by their children, Dr. Gary, Dr. David and Dr. Dianne; and eight grandchildren, Dominic, Gina, Elizabeth, David and Caroline Bitonte and Michael, Nicholas and Joseph Miladore.
She is survived by her sister, Alice Chiera.
Besides her parents, Mrs. Bitonte was preceded in death by two brothers, Steve and Joseph Furr; and sister Ada Fiorenza.
Private funeral services were held Tuesday, Feb. 3, 2015, for the family.
Mrs. Bitonte passed away Saturday morning, Jan. 31, 2015, and was laid to rest next to her husband at Resurrection Cemetery.
The Bitonte Family respectfully requests that memorial contributions be made to The Dr. Dominic and Helen Bitonte Family Charitable Foundation, c/o Huntington National Bank Trust Department, 23 W. Federal St., Youngstown, OH 44503, or to any charity of the donor's choice.
Family and friends may visit the Book of Memories at www.rossifuernals.com to view this tribute and to send condolences to Mrs. Bitonte's family.
Guestbook Entries
"Dear family, your parents attended my wedding in 1983. My late father-in-law was Dr. Al Mogul (dentist. I enjoyed talking to your mother, your parents were so happy. I'm so sorry for your loss. I will keep your family in prayer. God Bless you. "
» Cherrie J. Mogul on February 4, 2015
Sign the Guestbook
---