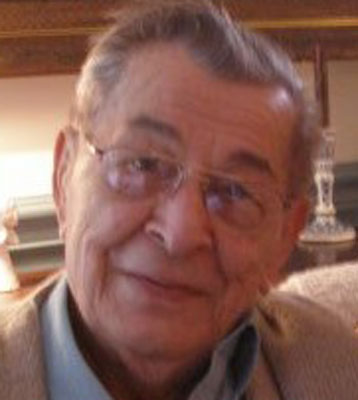 ANDREW SONNY
HUBBARD - Andrew Sonny, 92, died Saturday evening, April 18, 2015, at Vista Center of Boardman.
He was born May 24, 1922, in Colver, Pa., a son of John and Barbara Yuhaz Sonny.
Mr. Sonny served with the U.S. Navy, was a member of the Hubbard Church of the Nazarene and was a life member of the VFW in Vienna. Andrew was a carpenter for Commercial Intertech for over 30 years, retiring in 1985.
His wife, the former Norma Cubic, whom he married May 22, 1954, died Nov. 28, 2014.
He leaves many nieces and nephews.
Andrew was preceded in death by his parents; five brothers, Frank Szanyi, John Sonny, Robert Szanny, Michael Sonny and Joseph Szanyi; and three sisters, Bess Ross, Elizabeth Murar and Julia Szanyi.
Family and friends may call on Wednesday from 4:30 to 6 p.m. at the Kelley-Robb-Cummins Funeral Home.
Funeral services will be held on Wednesday at 6 p.m. at the Kelley-Robb-Cummins Funeral Home, Hubbard.
Interment will be at Tod Homestead Cemetery, Youngstown.
Please visit www.krcummins.com to view this obituary and to send condolences to the family.
Guestbook Entries
Sign the Guestbook
---