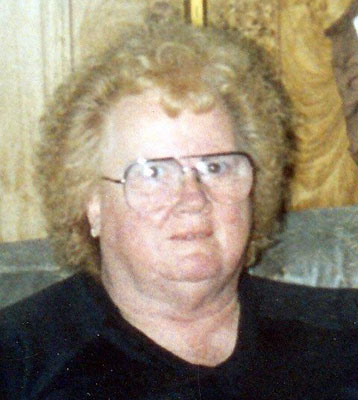 TERESA M. WHIPPO
POLAND - Teresa M. Whippo, 80, passed away Monday evening, Sept. 1, 2014, after a lengthy illness.
Teresa was born Nov. 18, 1933, in Union City, Pa., and came to this area in the early 1950s.
Mrs. Whippo was a homemaker, sold Avon Products for many years, and was a longtime member of its Presidents Club.
Teresa leaves four children, Francis Thomas (Pat Boldt) of Austintown, Christine Mueller (Terry Hilbon) of Boardman, Charles (Jeannie) Whippo of East Palestine, and Roseann (Ron) Hurt of Wooster; a daughter-in-law, Roberta Whippo; 12 grandchildren; 12 great-grandchildren; a brother, Paul Matthews of Boardman; and two sisters, Priscilla Coe of Erie, Pa. and Nelda (John) Boratyn of Springboro, Pa.
Her husband, Merrill Whippo; a daughter, Dianne Bulatko; a son Merrill "Butch" Whippo; three great-grandchildren; and two brothers, Donald and Wayne Matthews, are deceased.
Family and friends may call from noon to 1 p.m. on Friday, Sept. 5, at Kinnick Funeral Home, 477 N. Meridian Road, Youngstown, where funeral services will take place at 1 p.m.
In lieu of flowers, memorial contributions may be made to the funeral home to help with the cost of final expenses.
View kinnickfuneralhome.com to view this obituary and to send condolences on-line to Teresa's family.
Guestbook Entries
« Be the first to sign TERESA M. WHIPPO guestbook.
---