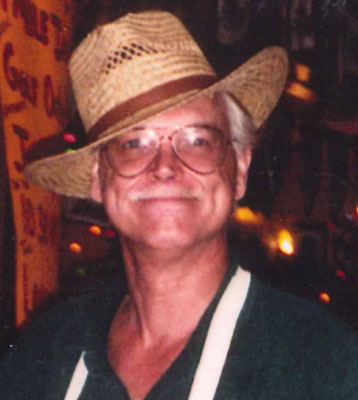 ROBERT J. SCOTCHIE
AUSTINTOWN - Robert J. Scotchie passed away at home on Sept. 1, 2014.
"Bobby" was born July 24, 1947, to the late Andrew and Anna Marie (Hollis) Scotchie.
"Bob" graduated from Austintown Fitch High School and later Youngstown State University. 
Bob married T. Kimberly Scotchie on Feb. 10, 1990, and for over 25 years they were the loves of each other's lives, living their lives with laughter, living their lives with love, and living their lives out loud. 
Along with Kimberly, Bobby's spirit is carried on through his daughters, Heather (Dennis) Anderson and Allison (William) Bugzavich; his grandson, PFC Thor "Woobie" Guillard; and granddaughters Olivia and Annabelle Bugzavich, who were the apples of his eye. Bobby also leaves five loving brothers, who were his greatest support, Andrew (Connie) Scotchie of Ashville, N.C., Frank (Dee) Scotchie of Liberty, John (Theresa) Scotchie, of Millsboro, Del., and Jim (Ruth) Scotchie of Ooltewah, Tenn. Bob was also the proud uncle of many nieces and nephews and great-nieces and great-nephews.
He was preceded in death by his parents, Andrew and Anna Marie.
Bob gave his heart to the recovery community working as a counselor at The Neil Kennedy Recovery Clinic and as the owner of Scotchie and Associates. He believed where much has been given, more is expected.
Bob lived his life dangerously as a die-hard Browns fan in the middle of a family of Steeler maniacs. Bobby was loved by all who knew him. His life speaks for itself.
A memorial service will be announced and held on a later date.
Family and friends may visit www.lanefuneralhomes.com to send condolences.
Guestbook Entries
"I am so very sorry to learn of Bob's passing. We went to high school together and I was proud to call him a friend. Your entire family has my deepest sympathy."
» Lynn Foriska on September 4, 2014
"Kim, Know that you are in my thoughts and prayers. We all loved you both."
» Eileen on September 4, 2014
"Very sorry to hear about Bob. I also went to high school with him, and will always remember what a great guy he was. You all have may deepest sympathy."
» Ray Bokesch on September 4, 2014
"Kim, in this time of sorrow you and your family will be in prayers. "
» Denise on September 4, 2014
"Kim, I am so sorry for the loss of your best friend. My sympathies are with you and the entire family. He was a wonderful person who inspired many. He will be dearly misse."
» Kathy on September 4, 2014
"What a wonderful guy. Always making us laugh in high school. My prayers to his family."
» Judy Fornear Fabian on September 4, 2014
"Very sorry for the loss of Bobby. So proud to call you both our friends ..."
» liz & dave on September 4, 2014
"Kim, I am saddened by Bob,s passing. I hope now that he will rest in peace.I will always cherish the good times and laughter that we shared.May god bless you and your family."
» Jim Davis on September 4, 2014
"So truly sorry for your loss. My prayers are with you."
» Christina D. on September 4, 2014
"Kim I am so sorry for your loss I Love the both of you so much. My thoughts and prayers go out to you and your family."
» Cindy Ruebsteck on September 4, 2014
"What a giving soul he had of many life lessons I will always remember and follow. He led so many of us to a greater way of life."
» Darlene on September 4, 2014
"In Honor of the BEST D&A Counselor I have ever known. You shared your heart & taught me so much about so much. Rest is Peace my friend."
» Kofee on September 4, 2014
friend
"God bless, love you always."
» stan kluska on September 5, 2014
"Bob and I played a lot of golf together after high school. One of the last things we did together at his insistence was visit a former high school classmate in the hospital. Great guy. So very sorry to hear of his death. RIP"
» Bob Schultz on September 6, 2014
"I am very sorry for your loss ,he will be missed by so many my thoughts and prayers with you and your family !!"
» Kim Rocha on September 6, 2014
"Kim, We are so very sorry to hear of Bobby's passing. Please know that your family is in our thoughts and prayers. Dan and Claudia Grubbs"
» Claudia Grubbs on September 8, 2014
"When I look back and think about my recovery, it started with Bob. I met him at Neil Kennedy and he is the reason I kept going back. I think of him often even though its been about a year and a half since I saw him. There was something special about that man and his wings are now seen in heaven even though they were transparent here on earth! He was an angel and I believe he came into my life for a reason. I am so sorry for your loss!!"
» Nicole Sample on September 8, 2014
"Uncle Bobby was always fun and always smiling! Great memories; saddened by the loss. Much love to Kim and his family."
» Angela on September 15, 2014
Sign the Guestbook
---