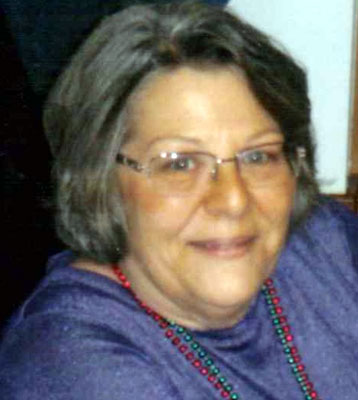 KAREN A. (PETRETICH) CANNATTI
YOUNGSTOWN – Karen A. (Petretich) Cannatti, 59, was born and raised on Youngstown's East Side, Nov. 24, 1954, to Frank and Ann Simunich Petretich. She was the youngest child and only girl in the family.
She worked part-time during her last two years of high school, doing secretarial work, and graduated from East High School in 1972. She attended Youngstown State University and earned an Associate Degree in Secretarial Studies. She then worked at Sears in the Southern Park Mall before going to work for the Youngstown Board of Education as a secretary. She worked at Paul C. Bunn school for a short time before going to South High School, where she became head secretary until the school's closing. She then went to work at Choffin Career Center.
She and her husband, Louis, bought and ran a packaging store franchise for nine years. She then became a full-time homemaker.
Karen loved bowling from the time she was a teenager and into her 50s. She also tried her hand at golf, but just didn't have the right swing. For most of her adult life, she was an avid bingo player and couldn't wait for those nights of the week where she could go and find her solace and see the many friends she'd made over the years.
Karen was very active in her church, the Holy Apostles Sts. Peter & Paul Croatian Catholic Church, serving on a variety of fund raising committees, working at the church dinners, cleaning, and painting. For the past two to three years, she spent many hours each week managing and filing reports for the church's Friday night bingo. She was also a generous baker and donated many baked goods to the church, especially during the Christmas season.
She was one of a group of family caregivers who spent many hours traveling to and watching over her father-in-law, Philip Cannatti, before his death a few years ago. She was a friend to a number of older friends and often gave them rides to the doctor or to bingo. She also made baked goods and food for those friends.
Karen will be missed a great deal by her husband, Louis, whom she married Feb. 22, 1988; a son, Michael of Austintown; a brother, Frank Petretich of Canfield; and three stepchildren, Angie Nagie, Gina Sanders, and Louis Cannatti Jr., all born in Youngstown, and now from the Indianapolis area. She leaves two brothers-in-law, Philip and Joseph Cannatti; two sisters-in-law, Mary Romeo and Carla; and three grandchildren, Daniel and Noelle Nagy and James Sanders.
She was predeceased by her parents, Frank and Ann; two brothers, John and Joseph; a sister-in-law, Virginia, who was like a sister to her all the years they knew each other; and a brother-in-law, Robert Cannatti.
Karen became very close to a group of women and men who were parishioners at the church. The family would sincerely like to thank those individuals for the friendship, companionship, and love they gave to Karen over the years.
Funeral services will be held Friday, Sept. 5, at 10 a.m. at the Holy Apostles Sts. Peter & Paul Croatian Catholic Church.
Friends may call from 4 to 7 p.m. today, Sept. 4, at the Vaschak-Kirila Funeral Home and from 9 to 10 a.m. Friday at church.
Visit www.vaschak-kirilafh.com to view this obituary or to send condolences to the family.
Guestbook Entries
"I worked with Karen at BVR. She was a great co-worker who had a pleasant personality and good heart. She will be sadly missed but not forgotten."
» ed pomponio on September 4, 2014
"Brother Frank and Family ; My deepest sympathies on the loss of your sister. May God keep your strong during this time of sorrow. Sincerely - JOHN PUGEL, Delphi Packard Retiree 2008."
» John Pugel on September 6, 2014
Sign the Guestbook
---