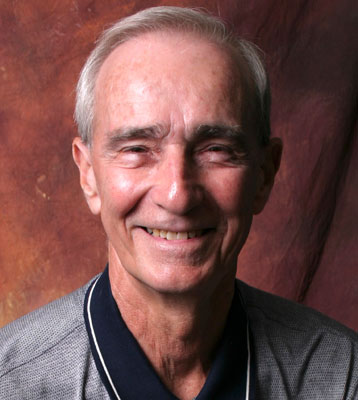 JOSEPH H. HARPER JR
BOARDMAN - Joseph H. Harper Jr. passed away at St. Elizabeth Boardman Health Center on Thursday, Aug. 28, 2014, after a brief illness. He was 77.
A 1955 graduate of Dracut (Massachusetts) High School, Joseph was the son of the late J. Harvey Harper and Agnes R. (Bourdeau) Harper.
He was preceded in death by his wife of 25 years, Ellen Tarrant Harper, who passed away in 1992.
Joseph worked as a mechanic in the 1960s before graduating from Bentley College with a degree in accounting. In addition to working as a certified public accountant in private practice, Joseph served as Dracut Town Treasurer and Finance Director from 1978 until 2000.
Following his retirement, Joseph devoted himself to golf, working on film and video projects with his son, studying martial arts, and writing his memoirs. He moved to Boardman in 2009 to be closer to his son, daughter-in-law, and many much-beloved in-laws in the Cancio, Scialabba, Urban, Sinkovich and Tremba families. He made many new friends playing golf at Mill Creek Golf Club as an alternate on the Senior League.
He leaves a son, Eric Thomas Harper, and daughter-in-law Julianna Marie Cancio Harper of Boardman; four sisters, Shirley McQueeney of Manchester, N.H., Joyce Beverly (Raymond) Hamel of Pelham, N.H., Marlene (Roger) Delisle of Dracut and Gayle (John) Clark of Punta Gorda, Fla.; three sisters-in-law, Gail Frederick of Litchfield, N.H., Barbara (James) Battis of Hudson, N.H., Margaret (Chris) McDonough of Litchfield; and many loving nieces, nephews, grandnieces and grandnephews.
He was also preceded in death by four brothers-in-law, Patrick McQueeney, Richard Tarrant Jr., Paul Frederick, and John Tarrant; a sister-in-law, Patricia Courtney-Tarrant; and a nephew, Steven Hamel.
According to Joseph's wishes, there will be no calling hours or funeral service.
Expressions of condolence may be directed to Eric Harper, 6176 West Blvd., Boardman, OH 44512.
Donations in Joseph's memory may be made to St. Jude Children's Research Hospital, 501 St. Jude Place, Memphis, TN 38105.
Please visit www.vaschak-kirilafh.com to view this obituary or to send condolences to the family.
Guestbook Entries
"Eric and Julie, my heart goes out to you. I know how much you love your dad. I truly believe he is still with you and will be guiding you the rest of your life. May God comfort you and your family. I love you."
» Vivian DeCarlo on September 4, 2014
Sign the Guestbook
---