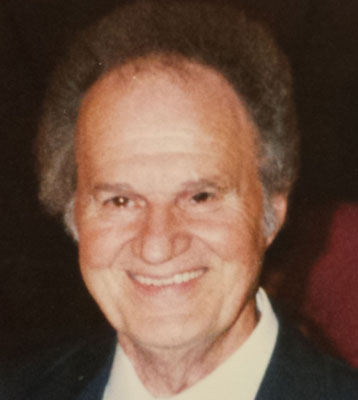 DONALD E. EBERTS
CANFIELD - Funeral services will be held Friday at 10 a.m. at the Bethel Assembly of God in Austintown for Donald E. Eberts, 86, who passed away Monday morning at St. Elizabeth Boardman Health Center.
Donald was born Aug. 7, 1928, in Star Junction, Pa., a son of the late William and Martha (Ervin) Eberts.
Donald graduated from Perry High School in Perry, Pa. He served in the U.S. Army from Oct. 30, 1950, to Sept. 26, 1956. Donald worked in the maintenance department at Trumbull Memorial Hospital, where he did painting and plastering.
He was a member of the Bethel Assembly of God for over 60 years, where he also sang in their Gospel Trio. He was also a member of the Saxon Club and the Fraternal Order of Eagles. Donald also enjoyed bowling, dancing, and music, especially Gospel.
Donald leaves his wife, the former Carol A. Duda, whom he married June 28, 1986; two daughters, Debbie (Richard) Anderson of Boardman and Cindy Lemmon of Boardman; three stepdaughters, Barbara (Mark) Chimel of Twinsburg, Shari Carlozzi of Canfield, and Nancy (Mark) Ramunno of Canfield; a stepson, Donald A. (Carla) Duda Jr. of Berlin Center; 12 grandchildren, Lauren Malik, Eric Lemmon, Derek (Alexis) Chimel, Andrea Chimel, Matthew and Daniel Carlozzi, Donald III and Anna Marie Duda, Monica, Mark Jr., Michael and Mario Ramunno; a sister, Bonnie Kostelnik of Franklin, Va.; and a brother, Charles (Jean) Eberts of Star Junction.
Donald was preceded in death by his first wife, Connie Eberts Emerson, who passed away June 25, 2010; three sisters, Eleanor, Wilda and Betty; and three brothers, Ray, John and Glenn Eberts.
Family and friends may call today from 4 to 7 p.m. at the Higgins-Reardon Funeral Homes, Boardman-Canfield Chapel and Friday from 9:30 to 10 a.m. at the Bethel Assembly of God in Austintown.
Burial will take place at Forest Lawn Memorial Park.
Guestbook Entries
« Be the first to sign DONALD E. EBERTS guestbook.
---