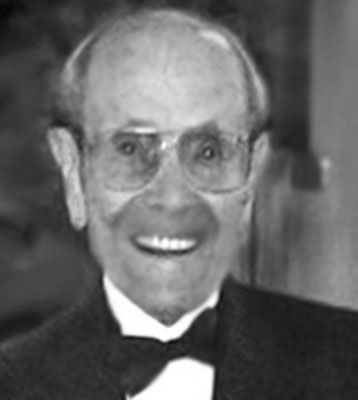 STEPHEN JOHN MACHINGO SR
WEST HILLS, CALIF. - A resident of West Hills for 55 years, Steve died peacefully the morning of March 3, 2014, after a short illness.
Steve was born Feb. 2, 1920, in Youngstown.
In 1942, he enlisted in the U.S. Marine Corps. While proudly serving in the South Pacific as a tank commander, he was wounded in action in Guam and awarded the Purple Heart. He is remembered in Guam on the Memorial Wall at Asan Bay Overlook.
Once a Marine, always a Marine.
He moved to California with his family in 1956 and worked as a plumber until his retirement in 1982.
Steve's favorite pastimes included fishing and bowling. As an avid fisherman he spent long hours with his sons and son-in-law waiting for the fish to bite. Opening day at Lake Crowley was a favorite.
He bowled in various leagues until he was 93 during which time he won numerous trophies and awards. He shared the sport with his wife, his grandchildren and many friends.
He loved traveling with his wife, Amelia. Together they traveled throughout the United States, Canada, Mexico and Europe.
He was preceded in death by his wife of 62 years, Amelia and his son, Stephen John Machingo Jr.
Steve is survived by his children, Joan Hutter (Frank), Anne Kaz (Richard), Jean O'Hara (Thomas), Margaret Puett (Joseph) and Thomas Machingo. He also leaves his grandchildren, Corinne, Kristin and Karoline Kaz; Thomas (Mindi), Kathryn and Brett O'Hara; and Michael and Gregory Puett.
A family graveside service with Marine Honor Guard was held on March 19, 2014, at Oakwood Memorial Park in Chatsworth, Calif.
Donations can be made in his name to The Wounded Warriors Project. www.woundedwarriorsproject.org.
Arrangements made by Crawford Mortuary, 8717 Tampa Ave., Northridge, California 91324.
Guestbook Entries
« Be the first to sign STEPHEN JOHN MACHINGO SR guestbook.
---