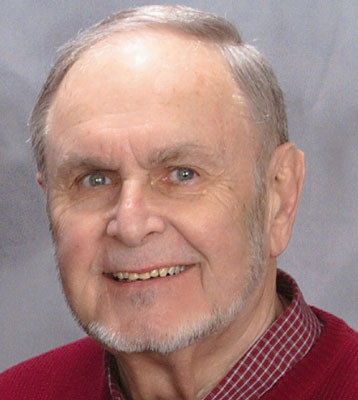 AUSTINTOWN - Reverend Dr. John D. Sharick, 78, passed away May 7, 2014, at his residence.
Rev. Sharick was born Oct. 5, 1935, in Athens, to John H. and Angie Eleanor (Hill) Sharick. He began his life in Millfield, then during his adolescence moved to Norwalk.
John earned his bachelors degree from the College of Wooster in 1957, graduated from the Pittsburgh Theological Seminary in 1960, and earned his doctorate degree from the McCormick Theological Seminary in 1981. He began his ministry as an Associate Pastor of the Westminster Presbyterian Church in Cincinnati. John was then called to pastor at the Loveland Presbyterian Church in the Cincinnati region. He later accepted a position with the Synod of the Covenant as a consultant for the Church and Public Education of Human Relations and Planning in Cleveland.
In 1973 he became the Executive Presbyter for Eastminster Presbytery and remained in that position until his retirement on Jan. 1, 2001. In his retirement, he continued work with Presbyterian churches, acting as a consultant for Synods and congregations around the country. He was an active member of the First Presbyterian Church of Youngstown. Rev. Sharick had a passion for traveling and exploring. His travels took him to Switzerland, Eastern Europe, and Ghana, Africa among many other places in the world. He loved listening to jazz music, reading, watching sporting events, and wine tasting.
He is survived by his son, J.D. Sharick of Albuquerque, N.M.; a daughter, Jennifer (Greg) Doukakis of Marysville; and his grand dog, Booker.
A memorial service will be held in the afternoon of June 7, 2014, at the First Presbyterian Church of Youngstown, 201 Wick Ave., Youngstown, OH 44503.
Memorial contributions may be made to the Presbyterian Health, Education, and Welfare Association; Presbyterian Church USA; phewacommunity.org.
Visit www.lanefamilyfuneralhomes.com to view this obituary and send condolences.