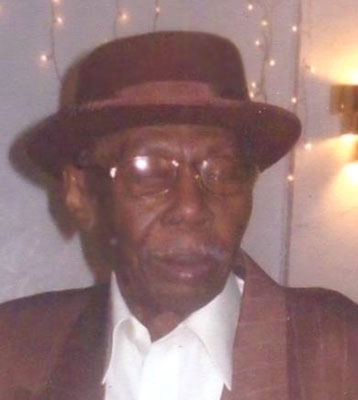 HENRY WESLEY HOWELL
YOUNGSTOWN – Services will be at noon Wednesday, May 14, 2014, at the L.E. Black, Phillips & Holden Funeral Home for Mr. Henry Wesley Howell, 95, who departed this life, Tuesday, May 6, 2014, at Valley Care Northside Medical Center.
Mr. Howell was born March 2, 1919, in Macon, Ga., a son of Zackary and Lee Birch Howell.
He had been employed as an inspector with Youngstown Steel Door, retiring in 1970. He enjoyed playing social games, fishing, and loved being with his family, especially his many grandchildren. He was a U.S. Army veteran.
He leaves to cherish his memory, four children, Helen McLane, Barbara (Anthony) Heriot, Linda Howell and Carol Howell, all of Youngstown; a son, Billy G. (Etta) Howell of New York; a host of grandchildren; great-grandchildren; great-great grandchildren, and great-great-great-grandchildren; other family and friends.
He was preceded in death by his parents; his wife, the former Ruby Lee Smith; a daughter, Joan McClendon; a son; two grandchildren; a brother-in-law, James Cummings; and seven great grandchildren.
Friends may call on Wednesday from 11 a.m. to noon at the funeral home.
Guestbook Entries
"I am so saddened by the loss of cousin Henry and wish that I could be with you! My prayers and deepest sympathy to my family. Love you! Lynette "
» Lynette Jackson Sutton on May 11, 2014
"I will forever love and miss you daddy you meant the world and beyond to me!!! You will forever me in our hearts Love Cammie, Terrell,Tyrin &Tim❤"
» cammie howell on May 11, 2014
"Sorry for your lost and praying that God give you strength during your time of bereavement. Be bless from Lisa, Charles, Sade and Perri. From Etta Brown granddaughter!"
» Lisa Rozier on May 13, 2014
"Words cannot express how deeply sad i am for the passing of grandad .....but you are in such a better place right now ....... love alicia and sean burnett"
» Alicia Burnett on May 13, 2014
Sign the Guestbook
---