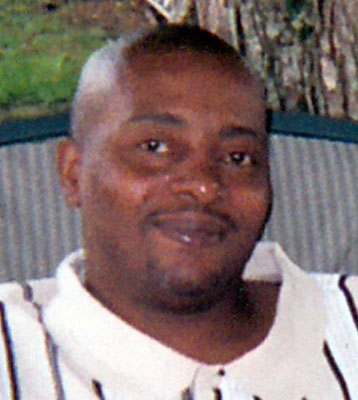 ERNEST T. OVERBY
YOUNGSTOWN - Ernest T. Overby, 54, of the city's west side, passed away Tuesday, May 6, 2014, at St. Elizabeth Health Center in Youngstown following a lengthy illness.
Ernest was born Aug. 18, 1959, in Oxford, N.C., a son of the late Benny and May Blalock Overby, and lived in Youngstown for more than 20 years.
He was a graduate of J.F. Webb High School in Oxford and worked in Ohio as a primary care assistant at Vibra Hospital of Mahoning Valley for 10 years prior to becoming ill. He took great pride in his work, and treated his patients like they were family, making a difference in the lives he touched.
Ernest was exactly what his given name means in many cultures, serious and determined. He was a loving father and was regarded as the best "grandpa." Mr. Overby enjoyed sports and was an avid golfer. Most importantly, he loved the time he spent with his family.
He is survived by his wife, Bonnie Cowan Overby, whom he married June 9, 2002; a son, Ernest T. Jr. (Tekoa) Overby of Oxford; a daughter, Shayla Hundley of Niles, three stepchildren, Jasmine Smith and Giovanni Hollander, each at home, and Anyssa Sharpe of Youngstown; his mother-in-law and father-in-law, Patricia and Donald Cowan of Liberty Township; two grandchildren, Maximus Smith and Kamden Nalyk Overby; a sister, Mildred Burwell; and a brother, Christopher Overby.
Besides his parents, a grandson, Kylan Vonte' Downsey-Overby; two brothers, David Lee Overby and Donell Overby; and a sister, Selena Boston, are deceased.
Family and friends may call from 2 to 4 p.m. on Monday, May 12, at Kinnick Funeral Home, 477 N. Meridian Rd., Youngstown, where funeral services will take place at 3:30 p.m.
Please visit www.kinnickfuneralhome.com to view this obituary and to send condolences online to Ernest's family.
Guestbook Entries
"Sympathy and prayers to your family. You will be missed. "
» Melanie Diana on May 12, 2014
Sign the Guestbook
---