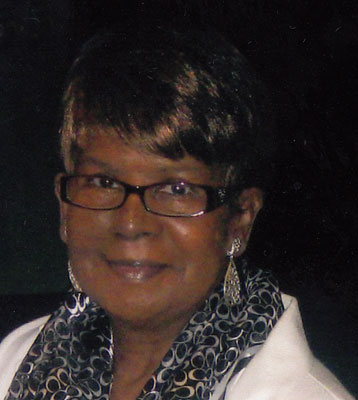 CARMENIA WOOLDRIDGE
YOUNGSTOWN – A celebration of the life of Carmenia Wooldridge, precious mother, sister and friend, will be held at 11 a.m. Tuesday, May 13, at the Victory Christian Center in Coitsville.
Carmenia was born March 10, 1942, in Hubbard to Thomas L. and Ruth Hallman. Two years after the passing of her mother, Carmenia was blessed to receive Thelma D. Brown as a loving and compassionate mother, who continued to rear her.
A 1960 graduate of Hubbard High School, Carmenia moved to Wilmington, Del., for several years, returning to Youngstown in 1975. A Procurement Expediter with Packard Electric Delphi, Carmenia retired after 27 years of service in 2001.
Carmenia spent her life showing the love of Jesus to her daughter, April, and to countless friends and family. Carmenia attended the New Hope Baptist Church and throughout the years, was active in various ministries. She had a generous heart and spirit and was always willing to help anyone who needed it. She embraced Psalm 23, with Jesus as her Shepherd and even through the challenges of a lengthy illness, she shared her faith saying "My hand is in His throughout this journey." Freed from the confines of illness, Carmenia journeyed to eternal life with Jesus on May 7, 2014.
The delight of her life was her daughter, April, and her granddaughter, Siobhan, who will forever hold her close. She also leaves to cherish her memory, son-in-law, Darryl Alexander; grandson, Darryl (Taniqua) Alexander Jr.; great-granddaughter, Callie; grand dog, Goldie; two brothers, David V. Hallman of San Antonio and Rutherford Hallman of Troy, Mich.; three sisters, Lenora Jefferson and Loretta Crenshaw (Paul) of Youngstown and Esther Broomer (Bennie) of Wilmington, Del.; and a special sister-friend, Rosetta (Deacon Kenneth) Brown of Youngstown, whom she deeply loved. She also leaves a host of family and friends whom she treasured including Carolyn Ready, godson Keenan Ready, and Sheila Turner who helped care for her during her illness.
Besides her husband, Eddie Wooldridge, she was preceded in death by her parents; brother, Juan Hallman; and two children, David Brown and Monique Wooldridge.
The family wishes to thank the office of Dr. Alma Garcia-Smith, Candy and Lisa, and Southern Care Hospice for compassionate care.
Friends may call on Tuesday from 10 to 11 a.m. at the church.
Arrangements entrusted to the L.E. Black, Phillips, and Holden Funeral Home.
Guestbook Entries
"Lenora, I'm so sorry for your loss.Love & Prayers."
» Jan Morgan on May 11, 2014
"THANK YOU FOR YOUR LIFE MS CARMEN. I HAD A CHANCE TO MEET YOU THROUGH OUR MUTUAL FRIEND, SHEILA AND ALSO BE A CLASSMATE OF YOUR DAUGHTER, APRIL...MAY GOD CONTINUE TO KEEP THE FAMILY CLOSE AS THEY HONOR YOUR LIFE."
» CRYSTAL on May 11, 2014
Sign the Guestbook
---