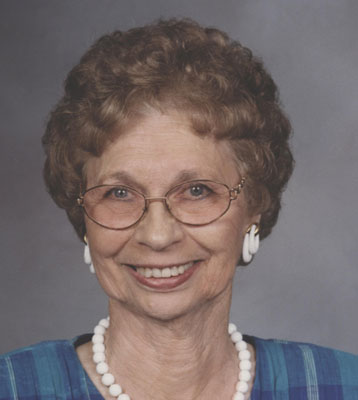 JEANNE LOUISE LESS (SMERBER)
SALEM – Jeanne Louise Less (Smerber), 90, died Thursday, May 8, 2014, at 7:25 p.m. at Assumption Village in North Lima, with her daughter Diane and their friend, Darlene Becker at her side.
Jeanne was born Aug. 28, 1923, in McDonald, a daughter of Albert and Marie (Bauman) Smerber, both deceased, who operated North Side dairy in Canfield.
Jeanne married the love of her life, Paul E. Less on July 30, 1949. Together they have one daughter, Diane.
Jeanne and Paul operated Paul Less Fruit Farms for almost 40 years, and she also worked as an election day poll worker for 10 years. She was a member of the Western Reserve Republican Women's Club, Catholic Daughters of America Chapter No. 3104 over 50 years, and St. Paul's Church over 60 years (and the Church's Funeral Buffet Committee), and was a Charter Member of the A.A.R.P.
Jeanne volunteered Christmas Day at Beegley Oaks Christmas Party for five years, and volunteered for Angels For Animals almost 20 years.
Jeanne enjoyed bingo, line dancing, the Duck & Dive Dance Club, Senior Card Club, spending time with her friends, Rose Klingensmith and Bob Halstead, attending Mass and church activities, and especially being around the apple of her eye, her daughter Diane.
Jeanne graduated from Canfield High School and attended Fullerton Junior College in Fullerton, Calif.
Jeanne is survived by her daughter, Diane Less; brothers Ted (Dorothy) and Bud (Zoann) of California; sister Shirley (Tim) Bernardy of California; sister-in-law Margorie; and many nieces, and nephews.
Besides her parents, she was preceded in death by her husband, Paul (May 24, 1993); her brother, Jim (Marjorie) of California; and her sister, Ruth (George) Barton.
In lieu of flowers, the family requests that memorials be made to Angels for Animals, 4750 West South Range Road, Canfield, OH 44406 or Our Lady's Purse.
Special thanks to the staff at Assumption Village and Jeanne's niece, Susan Philips for their care of Jeanne.
Jeanne will be buried at Hope Cemetery in Salem next to her husband Paul.
Calling hours will be at the Stark Memorial Funeral Home, 1014 E. State St. (State Route 14) in Salem on Monday, May 12, from 2 to 4 and 6 to 8 p.m. Guests will be received beginning at 10 a.m. for the 11 a.m. funeral service at St. Paul's Church, 935 East State St., (State Route 14) in Salem on Tuesday, May 13.
Visit www.starkmemorial.com to view Jeanne's obituary and to send condolences.
Guestbook Entries
"So sorry to read about your mom, sounded like a great lady. As you once told me , it's sad we only get one! But we were both lucky enough to have the best! Miss talking to you. Gwen Vennetti"
» Gwen Vennetti on May 10, 2014
"So sorry to read about your mom, sounded like a great lady. As you once told me , it's sad we only get one! But we were both lucky enough to have the best! Miss talking to you. Gwen Vennetti"
» Gwen Vennetti on May 10, 2014
Captain
""When I close my eyes I can see Aunt Jean just like it was yesterday hen we spent that terrific summer on the farm. I can still smell the fresh picked apples in the cold storage house. I'm so glad that's the way I will forever remember my Aunt Jean.""
» Matthew Smerber on May 12, 2014
"I remember Great Aunt Jeanne like it was yesterday. Sitting on the concrete benches outside of the Smerber home, holding my cat "Football" whom my Grandpa (Jim) adopted from Angels for Animals. Great memories to keep her living on. "
» Kat S. on July 22, 2014
Sign the Guestbook
---