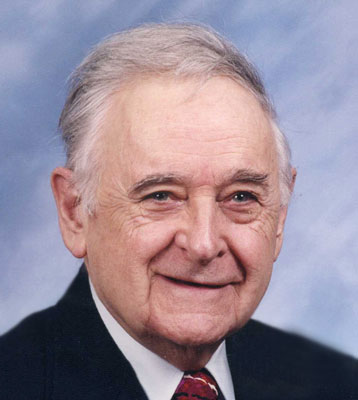 CHARLES LENGYEL
YOUNGSTOWN - A Mass of Christian Burial will be celebrated Monday 11 a.m. at St. Christine Church for Charles Lengyel, 90, who died Thursday afternoon at his home.
Charles was born Oct. 21, 1923, in Castalia, the son of Charles and Helen Boldishar Lengyel.
He was a 1941 graduate of East High School and served in the U.S. Army during the Korean War. He worked at Youngstown Sheet and Tube as a payroll clerk for 62 years before retiring in 1985.
He was a member of St. Christine Church and its Holy Name Society, the Steel Valley Harmonica Club, and a square dance club.
He is survived by his wife, the former Louise Ann Raszewski, whom he married June 13, 1953; three sons, Chuck (Cindy) Lengyel of Columbiana, Jim Lengyel of Richmond, Va., and Ed Lengyel of Akron; a brother, Michael Lengyel of Ocala, Fla.; and three grandchildren, Chuck and Pam Lengyel, and Eva Rivers-Lengyel.
He was preceded in death by a granddaughter, Kara Rivers-Lengyel; and a sister, Mary
Friends my call Monday morning from 10 to 10:45 a.m. at St. Christine Church.
Professional arrangements by the Higgins-Reardon Funeral Homes, Austintown Chapel.
Please visit www.higgins-reardon.com to view and send condolences.
Guestbook Entries
« Be the first to sign CHARLES LENGYEL guestbook.
---