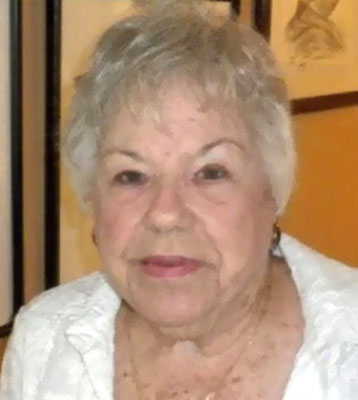 BLANCHE ELIZABETH BURSACK-SCHWARTZ
YOUNGSTOWN – Blanche Elizabeth Elliott was born in Nashville, Tenn., on March 2, 1924, to James and Myrtle Elliott. Blanche was the second of eight children and was preceded in death by her parents and six of her siblings.
As the years passed and she grew older, she refused to believe that 90 was just around the corner. She loved her home, her flowers, her friends and most of all, her family. Blanche turned 90, surrounded by her children and friends on March 2, 2014, complete with cake, candles and hats!
And so, her soul filled, she passed away March 23.
She will be missed by many. Most of her contemporaries preceded her in death, but true to her personality, she made many new pals.
In her younger years, she was a member of B'nai Brith, and the Pioneer Women, and she volunteered with Easter Seals.
She is survived by her sister, Violet; her brother, Ronald of Nashville; as well as two daughters, Gloria and Karen; and three sons, Mark, Jack and Jerry. Her loving family also includes six grandchildren; six great-grandchildren; and two great-great-grandchildren.
As per her request, there will be no services.
Contributions may be made to the Rodef Sholom Temple, 1119 Elm St., Youngstown, OH 44505.
Arrangements are being handled by the Shriver-Allison-Courtley-Weller-King Funeral Home.
Guestbook Entries
Family Friend
"Blanche was a great lady. Always there when aka "the boys" got into trouble or just hanging out. We will miss her."
» Brian Feuer on March 26, 2014
"You treated me like your daughter and I loved you like my mother. You are now at rest and I will miss you . RIP"
» Judy Bullen on March 26, 2014
daughter
"Mom you were always one of a kind. I know where I get my strength, and the Will to live life to the fullest, as you always did. Miss you so very much. R.I.P."
» gloria cipollone on March 26, 2014
Rest in Peace
"If tears could build a stairway,And memories a lane,I'd walk right up to heaven And bring you home again.Death leaves a heartache No one can heal , But Love given by the person who is no more leaves a memory No one can steal. Rest in Peace "
» Bashman Samandulugu on March 27, 2014
Son
"Mother, I don't know if I'll ever get used to you not being there. I still have to stop myself from picking up the phone to call everyday.You were strong and stubborn and loved by many. May you always know you will be forever in my heart. Miss you and love you....Please Rest in Peace.."
» Mark Bursack on March 27, 2014
Daughter
"Everyone thinks their Mother is special but to her children she was more then just special..always there if we needed her. Rest my sweetest Mom..I love you."
» Karen Teague on March 27, 2014
"Blanche was a very special lady. May she rest in peace and May God Bless her daughters, Gloria and Karen and the rest of her family, she will truly be missed but always in our hearts"
» K.C. Hudgins on March 27, 2014
Granddaughter
"Gram-When I think of you I think of our fun/crazy adventures, road trips, holidays spent together, shopping, gambling, talking about recipes and looking through your recipes, sitting at your kitchen table, all the great food you cooked for us, and most recently our talks on the phone. You were funny, strong, stylish, smart, independant, loving and opinionated. You were one of a kind! I love you and miss you so much. xoxo"
» Dana Cipollone on March 28, 2014
brother
"You were loved so much and memories last a life time and I will never forget them,, love you rip,, Ron &Mary"
» RON ELLIOTT on March 27, 2014
Hair Stylist
"I will always remember our long talks, your jokes, and our lunches, especially when I would come to your house to cut your hair! Special people like you are a gift from God and I am so privileged to have known you for over 40yrs. I will miss you always and will never forget you. You are in my prayers, and Resting in Peace with God. Love You Always!"
» Karen DeSantis on March 28, 2014
Sign the Guestbook
---