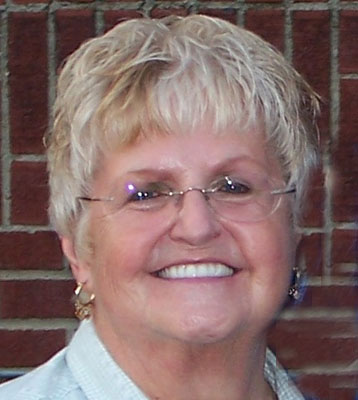 MILDRED 'PAT' SWEDIK
YOUNGSTOWN - Mildred "Pat" Swedik, 75, passed away March 15, 2014, at her residence, surrounded by her loving family.
Mrs. Swedik was born Feb. 12, 1939, in Youngstown, a daughter of Alex and Katherine Estock Shasho.
She was 1957 graduate of Woodrow Wilson High School.
Pat worked in food service for the Youngstown City Schools for 23 years. She was of the Catholic faith and attended the Shrine of Our Lady Comforter of the Afflicted in Youngstown.
Pat fought her brief illness with the same strength and dignity as all other challenges that she faced in her lifetime. She was an amazing and caring woman who always put the needs of others above her own and was the cornerstone of her family. She loved music, gatherings with her friends and family, and spoiling her grandchildren. "She will be fondly remembered for her holiday gifts of homemade candy and baked goods, and will forever live on in our hearts, minds and souls."
Her husband, Stephen "Moose" Swedik, whom she married on Oct. 8, 1960, died in January of 1981.
She is survived by her children, Stephen (Suzanne) Swedik of Brecksville, Sandra Breidenstein of Youngstown, David Swedik of Austintown, Doreen Swedik of Youngstown, and Thomas Swedik of Youngstown; two grandsons, Timothy and Stephen Breidenstein; two granddaughters, Stephanie and Jessica Swedik; a brother, Charles Shasho of Campbell; seven sisters, Anne Bailey of Sebring, Helen Weibel of Alliance, Violet Sobinovsky of Austintown, Delores (Chet) Leone of Brentwood, Tenn., Joanne Garreffa of Alliance, Gerry (Don) Jewell of Alliance, and Sandy Berry of Austintown; and numerous nieces and nephews.
Besides her parents and husband, Pat was preceded in death by a son, Timothy Swedik; two brothers, Michael and Alex Shasho Jr.; a sister, Martha Bowman; and a son-in-law, Mike Breidenstein.
Services will be held at the new Davis-Becker Funeral Home, 8536 Market St., Boardman, OH 44512, Thursday at 11 a.m.
Friends and family will be received Wednesday from 5 to 8 p.m. and Thursday from 10 to 10:45 a.m. at the funeral home.
The family would like to extend heartfelt thanks to the wonderful staff of Hospice of the Valley for their special kindness and excellent care.
Visit www.beckerobits.com to send condolences.
Guestbook Entries
"Our hearts are with you, dear sweet cousins! "He will swallow up death forever, and the Lord God will wipe away tears from all faces" (Isaiah 25:8) Cannot wait to hug you guys and celebrate our sweet, precious Aunt Patsy's life! "
» Donna Leone on March 17, 2014
"There is much to remember and much to be thankful for as we remember Patsy and the way she shared her life with those around her. Each of us gives gifts of ourselves to those we share life with. These are gifts that no one can take away. Though we are gone, these gifts remain with those to whom we have given them. My deepest condolences!"
» Dan Deramo on March 17, 2014
"As so many have given testimony of the sweet and loving spirit that our Aunt Patsy was known for, take comfort, dear cousins, in the knowledge that we see that same spirit in you all. She's home now, but her impact on this world continues through you and all those you touch."
» Mark Leone on March 18, 2014
"That wonderful smile and laugh will be missed by all of us and will never be replaced by anyone. What a wonderful person we have lost but we know she is in a good place still surrounded by love."
» Dennis & Karen Evans on March 19, 2014
"MS SANDI, PRAYERS AND CONDOLENCES TO YOU AND YOUR FAMILY. GODS HEALING HANDS OVER YOU IN THIS TIME OF SORROW."
» judy kosmo hassen on March 19, 2014
Sign the Guestbook
---