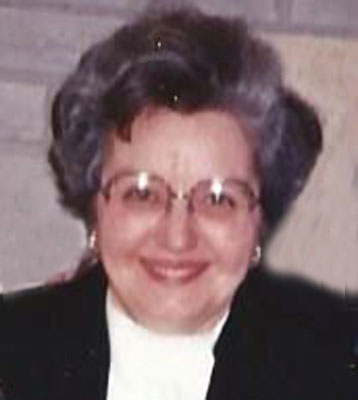 VIRGINIA N. FULLER
LIBERTY – Funeral services will be officiated by the Rev. Russ Adams at 4 p.m. Saturday at the Fox Funeral Home, Boardman, for Virginia N. Fuller, 83, who passed away peacefully Wednesday afternoon with her family by her side.
Virginia was born Oct. 30, 1930, in Youngstown, a daughter of Michael and Anna Cohol Green.
Virginia was a Girard High School graduate and received a Master's degree in Education from Youngstown College. She was a first grade teacher at E.J. Blott Elementary School in Liberty.
Virginia ran the Lowry–Fuller Furniture Co. in Boardman with her husband. She was a member of the Good Hope Lutheran Church in North Lima. A gifted musician, Virginia was the organist for St. Paul Lutheran Church.
She leaves to cherish her memory her husband, W. Glenn Fuller, whom she married July 21, 1951; a son, Glenn M. (Ladonna) Fuller of Canfield; and a granddaughter, Alaina Fuller of Canfield.
Besides her parents Virginia was preceded in death by her brother, David Green.
Friends may call from 2 to 4 p.m. Saturday at the Fox Funeral Home, Boardman.
Material tributes can be made in Virginia's memory to the donor's choice.
Family and friends may visit www.foxfuneralhome.org to view this obituary and send condolences.
Guestbook Entries
"Virginia was a very pleasant person. She always did her utmost to please the customer. She was a wonderful wife to Glenn. I'm sure that she will be missed by family and friends. Ken Wilson Wallace, NC"
» Ken Wilson on March 18, 2014
"Virginia was a very pleasant person. She always did her utmost to please the customer. She was a wonderful wife to Glenn. I'm sure that she will be missed by family and friends. Ken Wilson Wallace, NC"
» Ken Wilson on March 18, 2014
"Glenn and family, please accept my deepest sympathy in the loss of Virginia. I had known her all my life and she was a really great gal. May God keep you in His loving care. "
» Janice Ferry on March 18, 2014
Sign the Guestbook
---